Why Be Active?
Physical activity is an important part of your life! It is an important factor in the prevention and treatment of leading non-communicable diseases (NCD) such as:
heart disease,
hypertension,
stroke,
diabetes,
and breast and colon cancer.
Being active can provide you with other benefits including:
reach and keep a healthy body weight,
relieve stress and tension, 
refresh the mind and give you more energy,
act as a great social activity with friends and family.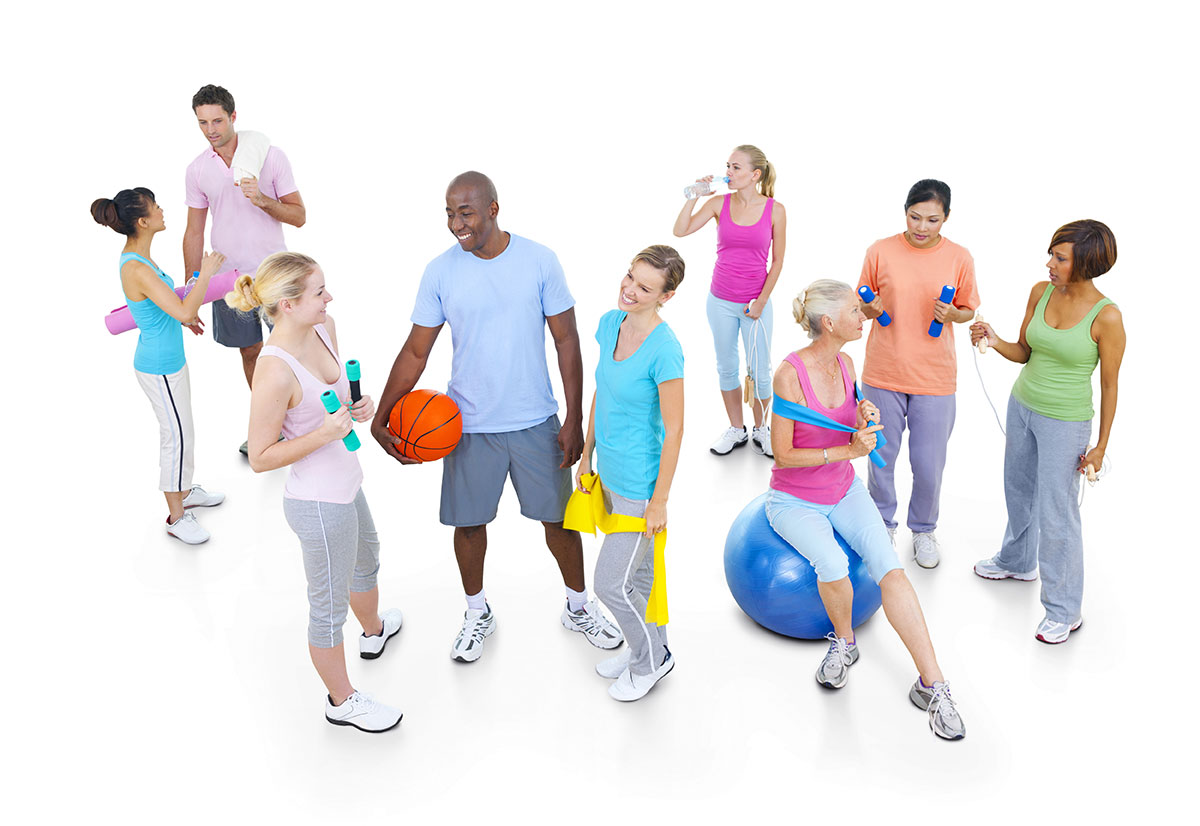 Being active helps contribute to a healthy mind, a healthy body and overall well-being. For older adults (65+) regular moderate to vigorous physical activity is also a key factor in the prevention of serious injuries from falls. Being active can lead to better balance, motor function, muscle strength, mobility and also reduces the risk of many potential chronic diseases that can develop as we get older (Morgan et al., 2016).
Are Canadians Active?
Current research has found that many of us are not getting physical activity at a level that could help us reduce our risk of preventing a chronic disease.  According to the 2018 Chief Public Health Officer's Report on the State of Public Health in Canada, approximately 80% of Canadians over the age of 18 are not meeting the required weekly physical activity guidelines of 150 minutes per week (Public Health Agency of Canada, 2018). So we need to get up and move more!
2019 PartcipACTION Report Card on physical activity for adults. Learn how adults (18+) are doing when it comes to being active in Canada. 
Sedentary Behaviour and Screen Time
Along with being inactive, sedentary behaviours (excessive sitting or lying down during the waking hours) has become a major concern for many Canadians and has been linked to an increase in our risk for chronic disease. These sedentary behaviours are usually tied to us spending too much time on electronic screens for recreational reasons (e.g., television, videos, video games, non-work related computer/tablet/smart phone). In our region alone, it was reported that approximately 1/3 of us spend 25 or more hours per week on recreational screen time. Moreover, this was highest among older adults (65+). (Windsor-Essex County Health Unit, 2018)
It's Easy to get Active!
The good news is its never too late for us to get up and start moving. Did you know that you can get health benefits by being active in bouts of 10 minutes or more? In fact, any bouts of physical activity can be beneficial according to the American Physical Activity Standards. The Canadian 24 Movement Guidelines recommend that adults accumulate at least 150 minutes per week of cardiovascular activity (e.g., walking, biking, swimming, running). The important thing is to reduce your screen time, have fun, and get active your way! Build physical activity into your daily life at home, school, work, or play.
To learn more about ways you can become active, check out the other sections on this webpage (see above) that will provide you with physical activity resources, tips, apps., and local services and programs that are available to you in the Windsor-Essex region, and local trail networks for biking and hiking.