Health Unit Dental Clinics
Health Unit Dental Clinics
Main Page Content
Good oral health is important to the overall health of children and youth, and for your child's self-esteem and sense of well-being.
Dental screening is available to all children 17 and under in Windsor-Essex and is done in accordance with the Ontario Public Health Standards (OPHS). We have dental clinics in Windsor and Leamington to serve you better.
For more information on the dental services we provide or to make an appointment, call our Dental Hotline at 519-258-2146 ext. 1199.
School Dental Screening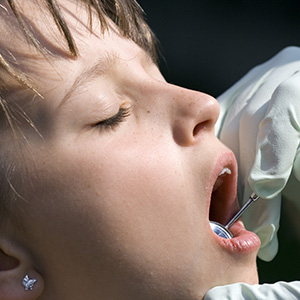 Why is dental screening completed in schools?
The Ontario Public Health Standards requires health units to provide dental screening in schools. The grades selected for screening are based on the requirements of the Standards.
Statistics are collected which are forwarded to the Ministry of Health and Long-Term Care to determine funding and monitor the dental needs of the community.
A dental screening does not replace your child's regular visits with their family dentist. No cost government dental programs (i.e. Healthy Smiles Ontario) are offered to eligible children and youth under 17 years of age.
What is a school dental screening?
A notification letter will be sent home before the dental screening is completed at your child's school.
Dental screening is a "no touch" method that uses a light and sterilized mouth mirror to look at your child's teeth and surrounding tissues. Braces, spacers, and appliances do not affect the screening and will not be touched by the hygienist.
Your child will bring home their dental screening results in a sealed envelope. Follow-up with a dental health care provider may be needed.