Personal services are a growing industry that offer a variety of traditional and new procedures for clients. Whether or not a personal service is invasive (e.g. services that break the surface of the skin), every type of personal service has some infection risk if the right steps aren't taken to prevent the spread of germs.
Personal service providers who understand infection control practices can help reduce the risk of infections and make sure that services they provide are safe for themselves and their clients.
We are pleased to offer this online course in both English and Vietnamese.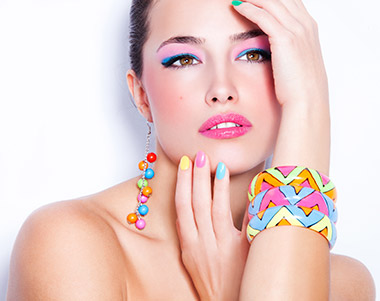 On this page:
Who should take this course?
This course is recommended for owners/operators and staff of personal service settings. Examples of personal services that this training applies to includes:
Aesthetics, facials, and make-up application
Body piercing and body modification
Ear piercing
Electrolysis and hair removal
Hairdressing and barbering
Manicure and pedicure
Tattooing and micropigmentation
What topics does this course cover?
The Infection Prevention and Control Course for Personal Service Settings covers the following topics:
Requirements in O.Reg 136/18: Personal Service Settings
Role of a public health inspector
Common infections in personal services
How to protect yourself and your clients from infection
Hand hygiene
Cleaning, disinfection, and sterilization of tools and equipment
Record keeping
There are also specialized modules for different services.
Overview of Course Modules
Please note that all participants must complete Modules 1-4. Modules 5-10 are optional depending on the services you provide.
Module 1: General Business Requirements
Module 2: Common Infections
Module 3: Protecting Yourself and Your Clients
Module 4 Part 1: Cleaning and Disinfecting
Module 4 Part 2: Sterilizing
Module 5: Hair and Barber
Module 6: Aesthetics, Facials, and Make-up
Module 7: Manicure and Pedicure
Module 8: Ear Piercing
Module 9: Body Piercing and Body Modification
Module 10: Tattoo and Micropigmentation
How do I register?
Registering for the course is easy and FREE!
Visit our e-learning website
Create a username and password.
Select the "Personal Service Settings" icon to begin the course.
Note: there are two language options, English and Vietnamese. 
What will I receive after I complete the training?
You will receive an electronic Certificate of Completion with your name on it that lists all completed modules. You can save or print a copy for your records.
Important notice: This course is only available online and is not offered as an in-person class.
For more information, or if you have a specific question about infection control in personal service settings, please call the Environmental Health Department at 519-258-2146 ext. 4475.
Helpful Links: