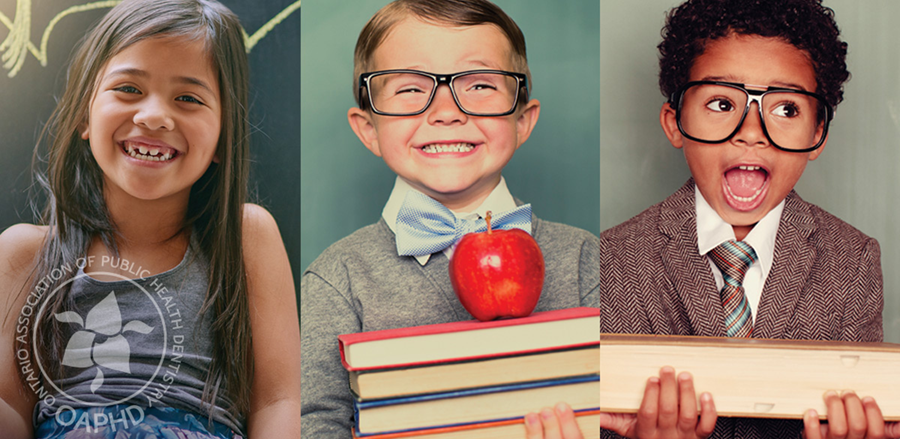 Good habits start early for children. Healthy teeth are an important part of your child's overall health.  
Here are six tips to help your kids brush up on their oral health care skills.  Good daily habits can help keep their teeth healthy for a lifetime.
The Windsor-Essex County Health Unit (WECHU) has dental programs and services to help children 0 to 17. For more information about our Health Unit's dental services click on a link below:
Chew on This!
Here we present interesting information and program updates of the WECHU Dental Health Department:
Baby Teeth Matter!
Early childhood dental care is a good starting point for a lifetime of good dental health. New parents will receive an oral health shark bag with resources and tips to keep their baby's smile healthy for life. The Dental Health Team provides free screening for all children, aged 0 to 4, in Windsor-Essex County.
Community Water Fluoridation
Fluorides are found naturally throughout the world. They are present to some extent in all food and water so that all humans ingest some fluoride daily. In addition, fluorides are used by some communities as a public health measure to adjust the concentration of fluoride in drinking water to an optimum level (community water fluoridation); by individuals in the form of toothpastes, rinses, lozenges, chewable tablets, drops; and by dental professionals in the application of gels, foams, and varnishes.
Oral Health Report
The Oral Health Report 2018 Update was prepared by the Windsor- Essex County Health Unit to provide current information about the oral health status of residents in the City of Windsor and the County of Essex.