In order to ensure that Canadians are getting the Canadian 24 Movement Guidelines (C24MG) have been created to help provide people of all ages with standards and recommendations that they can follow in order to reduce their risk of non-communicable diseases and their overall health and wellbeing.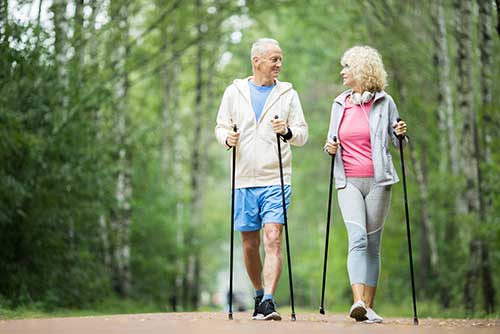 In addition, the C24MG standards are used in public health research and evaluation as a key health indicator to assess the risk profile of national, provincial, and local populations.
The C24MG standards are divided into four age groups which are:
---
Ages 0-4 (24 hour movement guidelines)
Infants less than a year old should spend 30 minutes on their stomachs being active throughout the day
Toddlers ages 1-2,  should spend180 minutes at any intensity of physical activity with a variety of activities per day.
Pre-Schoolers ages 3-4 should spend 180 minutes of physical activity throughout the day with at least 60 minutes being energetic play.
For more information and further guidelines and recommendations for children 0 – 4  visit the Canadian Society of Exercise of Physiology
Ages 5-17 (24 hour movement guidelines)
Youth age ages 5-17 should spend 60 minutes a day in moderate to vigorous aerobic physical activity and 3 days a week on muscle and bone strengthening activities.
For more information and further guidelines and recommendations for children 5 -17 visit the Canadian Society of Exercise of Physiology
Ages 18–64 (24 Hour Movement Guidelines)
Adults should spend 150 minutes per week of moderate to vigorous aerobic physical activity and also add at least 2 days per week of muscle and bone strengthening activities.
Several hours of light physical activities, including standing
Limiting sedentary time to 8 hours or less, which includes

No more than 3 hours of recreational screen time, and
Breaking up long periods of sitting as often as possible

Getting 7 to 9 hours of good-quality sleep on a regular basis, with consistent bed and wake-up times
For more information and further guidelines and recommendations for adults ages 18-64 visit the Canadian Society of Exercise of Physiology
Ages 65+ (24 Hour Movement Guidelines)
Older adults (65+) should spend 150 minutes per week of moderate to vigorous aerobic physical activity and also add at least 2 days per week of muscle and bone strengthening activities.
Those with poor mobility should perform physical activities that will enhance and improve balance and prevent falls.
Several hours of light physical activities, including standing
Limiting sedentary time to 8 hours or less, which includes

No more than 3 hours of recreational screen time, and
Breaking up long periods of sitting as often as possible

Getting 7 to 8 hours of good-quality sleep on a regular basis, with consistent bed and wake-up times
For more information and further guidelines and recommendations for older adults ages 65 and over   visit the Canadian Society of Exercise of Physiology