Dental Professionals
Dental Professionals
As a Dental Professional, you are continually learning to help your clients with developing and maintaining positive oral health hygiene. This section provides resources you can use.
Smiles for Life Curriculum
These presentations utilize the Smiles for Life 8 core module material and contextualize to a Canadian primary care audience. Child oral health course is available now and the remaining 7 courses are undergoing review with plans to unveil in 2017-2018.
Community Water Fluoridation
You already know that community water fluoridation is the single most effective public health measure to prevent tooth decay. Did you know you can find our position statement on CWF here .
Oral Health Report
The Oral Health Report 2018 Update was prepared by the Windsor- Essex County Health Unit to provide current information about the oral health status of residents in the City of Windsor and the County of Essex.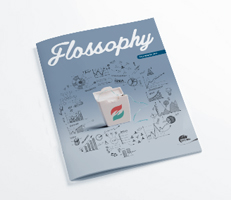 Flossophy
Designed for Windsor and Essex County dental professionals, our newsletter works to keep the local dental community informed of recent and timely developments within dental public health.
All dental offices are mailed a copy of the newsletter, however, should you wish to receive a copy by email, fill out the form below.  If you would like a past newsletter, please contact us.