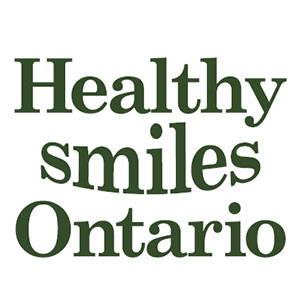 Oral health is important to general health and overall well-being at every stage of life. Most oral health conditions are largely preventable.
Healthy Smiles Ontario is a government-funded dental program that provides free preventive, routine, and emergency dental services for children and youth 17 years old and under who qualify.
Eligibility
Children and youth 17 and under may be eligible for the HSO program if they are:
residents of Ontario and
members of a household that meets the income eligibility requirements.
Children 17 and under are automatically eligible and automatically enrolled in the HSO program when they or their family receive Ontario Works (OW), Temporary Care Assistance, Assistance for Children with Severe Disabilities or the Ontario Disabilities Support Program (ODSP). Children and youth with other dental insurance coverage are no longer automatically excluded.
What services are covered?
The program includes regular visits to a licensed oral health provider and covers the costs of treatment including:
checkups
x-rays
scaling (cleaning)
sealants
fillings for a cavity
removal of teeth
urgent or emergency dental care (including treatment of a child's toothache or tooth pain)
topical fluoride treatments
Cosmetic dentistry, including teeth whitening and braces, are not covered by the program.
If your child is in dental pain, contact your oral health professional or the Oral Health Hotline at 519-258-2146 ext. 1199.
How to Enrol
Apply online at ontario.ca/healthysmiles
Call ServiceOntario INFOline toll-free at 1-844-296-6306 (TTY toll-free at 1-800-387-5559)
Call the Windsor-Essex County Health Unit, Oral Health Hotline at 519-258-2146 ext. 1199