In October of 2017 the WECHU on-boarded a new vaccine reporting system called Immunization Connect Ontario (ICON).
This system is an online alternative to paper immunization records and allows parents to report their child's immunization records to public health, as required by the Immunization of School Pupils Act (1990).
ICON can be accessed by visiting immune.wechu.org or through the WECHU website. Immunization records can easily be updated or printed, and the system includes a forecaster which can provide the date of the next required immunization.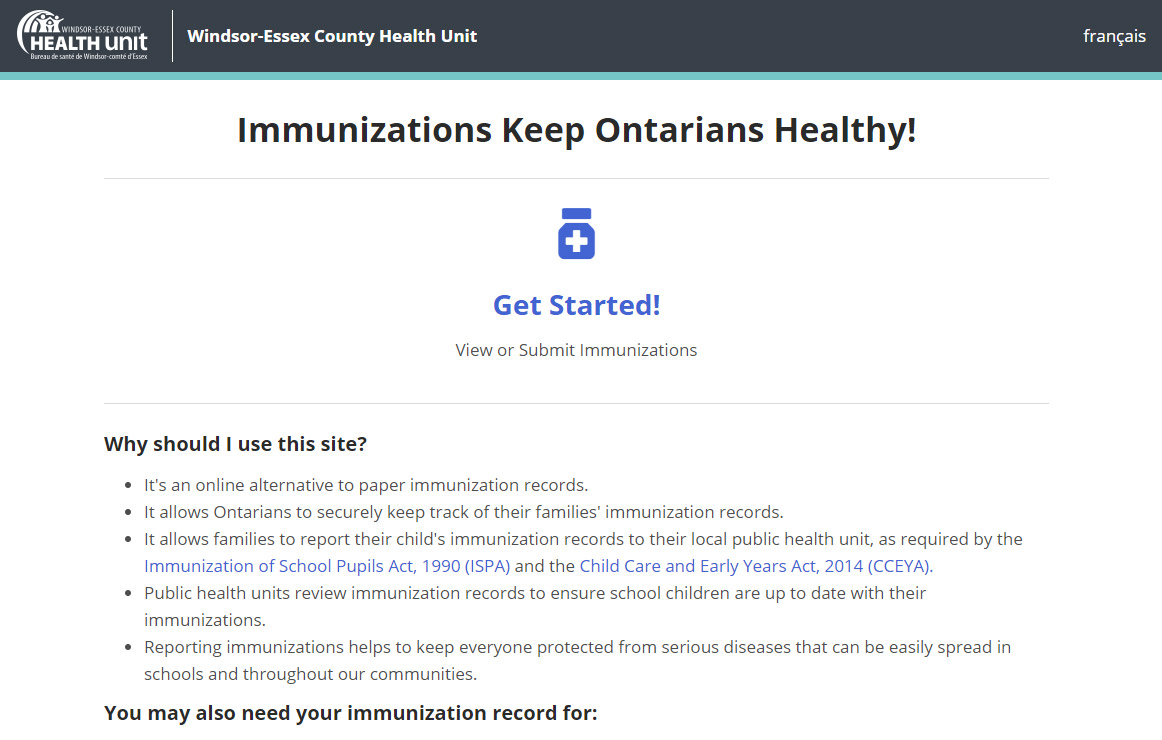 The community response to ICON has been favourable. At the end of 2017, there were 636 immunizations submitted through our ICON site by 286 clients, and 602 yellow cards retrieved.