Learning to cook at a young age is one of the most important skills children can learn to help them lead healthy lives!
What is the You're the Chef (YTC) program?
The YTC is a six-week cooking program for students in grades 4 to 12. It's a fun way for youth to gain valuable skills and learn how to cook healthy meals and snacks for themselves and their families. YTC can run in schools, community agencies, or camps.
The program is based on a "train the trainer" model through which members of the community can be trained to lead the program.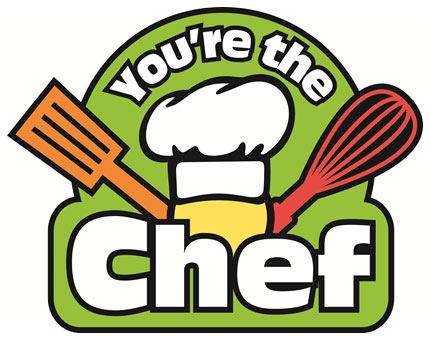 As a volunteer you will need to:
Attend a half day training with Registered Dietitians with the Windsor-Essex County Health Unit. Leaders do not require any formal training as cooks or chefs.
Purchase the food (with funds provided), ensure the needed equipment is available, and teach the students the lesson for the day.
Collaborate with school principals to determine where and how the program will be conducted.
Is You're the Chef for me?
The You're the Chef program is a fun and interactive program. Past leaders have found this program to be very rewarding and a big hit with kids.
You should consider becoming a volunteer leader if you:
Love cooking and love helping children to learn through food
Enjoy working with kids in a school setting
Have a few hours to spare