Quit Smoking
Main Page Content

Tobacco remains the leading cause of preventable disease and death in Canada. In Windsor-Essex County 17.8% of residents are current, daily, or occasional smokers1.
Tobacco use and exposure to second-hand smoke are linked to cancer, heart disease, and several other diseases. For more information about smoking and the health effects it has on your body visit the Health Canada website.
---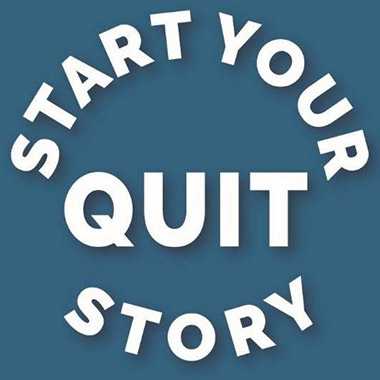 ---
Are you looking to quit smoking? Quitting smoking is the best thing you can do for your health and for most it can be a challenge. Remember, quitting smoking is possible and there are supports across the community to help. To learn more about quitting smoking, and the different  options you have for quitting visit ontario.ca/stopsmoking.
For local support and helpful services, see the directory below or contact us at the Windsor-Essex County Health Unit to find which of the options will best meet your needs.
Quit Medications Paired with One-on-One Counselling
Windsor-Essex County Health Unit (WECHU)
519-258-2146 ext.3100
WECHU provides eligible clients with up to 16 weeks of nicotine replacement therapy.
WECHU can also be contacted to help you find the most appropriate service or support in Windsor and Essex County for which you are eligible.
City Centre Health Care
519-971-0116
1400 Windsor Avenue, Windsor, Ontario N8X 3L9
If you're a patient of City Centre Health Care  you may qualify to receive six months of nicotine replacement therapy and counseling sessions.
---
Family Health Team STOP Program (Smoking Treatment for Ontario Patients)
If you're a rostered patient you may qualify to receive six months of nicotine replacement therapy and counselling sessions
Family Health Teams with this service include:
Group Sessions
Windsor-Essex County Health Unit (WECHU) STOP Program (Smoking Treatment for Ontario Patients)
519-258-2146 ext.3100
WECHU holds group STOP workshops where eligible participants can attend one local session and receive five weeks of free nicotine replacement therapy (nicotine patches) and smoking cessation information to help them in their quit attempt.
Sign up for STOP
Quit Smoking Workshops
City Centre Health Care Breathing Easy Program
519-971-0116
1400 Windsor Avenue, Windsor, Ontario N8X 3L9
City Centre Health Care offers a six week 'Breathing Easy' smoking cessation program which includes support and education to adults who are either trying to cut down and/or those who wish to quit altogether.
Leamington and Area Family Health Team (LAFHT)
519-322-1100
The Leamington and Area FHT offers smoking cessation group education sessions for rostered and non-rostered patients living in Essex County. Sessions held in Leamington and Kingsville. Registration is required.
Phone and Online Quit Programs
Health Connect Ontario
Call 8-1-1 (TTY: 1-866-797-0007)
Provides evidence-informed smoking cessation supports and information by phone.
Health Connect Ontario is a free and confidential service for health advice and information 24 hours a day, seven days a week, in multiple languages.
---
Smokers' Helpline (SHL)
Smokers' Helpline offers two different services to help you quit smoking:
Online quit program- Supportive community, online tools, and a self-directed quit program.
Text messaging support- Interactive support, scheduled messages, and help to cope with cravings.
All services are free and available in English and French. Interpreter service is available in over 100 languages for the phone quit program. You can also visit QuitMap.ca to find local smoking cessation programs and services.
Visit Smokers' Helpline or text iQuit 123456 for support.
---
Pregnets
Pregnets' goal is to improve the health of moms and their babies by offering online information, resources, and support to pregnant and postpartum women and their health care providers.
---
Lung Health Information Line
1-888-344-5864
Speak with a Certified Respiratory Educator about lung disease, secondhand smoke, information about smoking cessation, and tips to help you quit. Call 1-888-344-5864 or visit the Ontario Lung Association.
Other resources to consider
Are you covered under your workplace program?
Some workplace benefits have coverage for quit medications and counseling. Contact your workplace wellness program, human resources, or your group benefit plan provider for more information.
Do you qualify for Ontario Drug Benefit (ODB)?
Ontario Drug Benefit (ODB) recipients are eligible for up to one year of smoking cessation counseling sessions through their local pharmacy. Recipients are also covered for quit medications including Champix or Zyban. For more information, talk to your local pharmacist.
Who can prescribe quit medications?
Doctors, Nurse practitioners, Pharmacists, and Dentists can prescribe quit medications. Many of these health care providers have additional training in smoking cessation and may also be able to provide counseling.
First Week Challenge Contest
Quit smoking for the first week of the month for your chance to win $500. You can register for free on the First Week Challenge website.
Break it Off
A free mobile app and website to help young adults quit smoking and stay smoke-free. The app provides a way to monitor and overcome their nicotine cravings and stay motivated the good and bad days. The Break it Off campaign also has quit coaches, a support page, and Facebook Page.
---
Smoking Cessation Presentation
Download a copy of the Smoking Cessation Presentation (non-accessible PDF).
Related Content:
Last modified:
Tuesday, April 26, 2022 - 2:32pm