Potassium Iodide (KI) Distribution
Potassium Iodide (KI) Distribution
Main Page Content
It is important to point out that the risk has not changed at Fermi 2 or Davis-Besse, however what has changed is the regulatory framework for Canadian nuclear installations.
Potassium Iodide (KI) Pill Request
KI orders are now closed for the season and will reopen in the Spring. All orders to date have been mailed out.

If you ordered your KI pills prior to October 15th and have not received your order please email weki@wechu.org or call 519-258-2146 ext. 4445.

If you would like to be notified when the online ordering system reopens, please sign up below.
The Canadian Nuclear Safety Commission (CNSC) has mandated that all residents within the primary zone of a nuclear installation have potassium iodide tablets available in their homes.
While neither nuclear installations are regulated by the CNSC, the Windsor-Essex County Health Unit and the local municipalities want the residents living within the primary zone and secondary zones to be treated the same and be as prepared as all other Canadian residents living near a nuclear installation.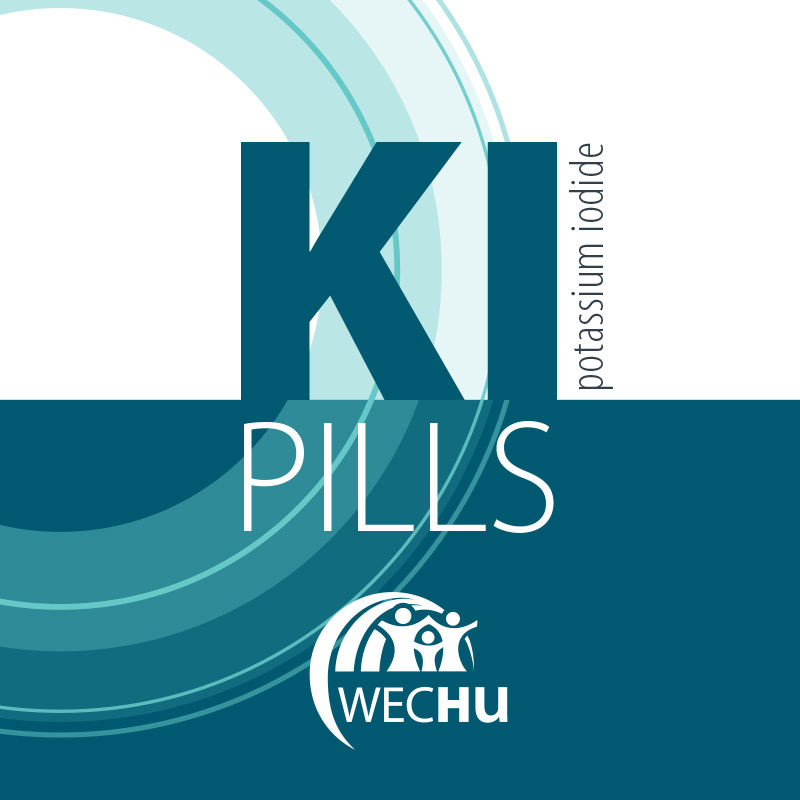 For further questions please call or email the Health Unit (519-258-2146 x 4445) or weki@wechu.org.
Related Content:
Last modified:
Tuesday, November 2, 2021 - 9:03am