It is important to point out that the risk has not changed at Fermi 2 or Davis-Besse, however what has changed is the regulatory framework for Canadian nuclear installations.
Potassium Iodide (KI) Pill Request
Our Potassium Iodide (KI) Pill Request process is now available for residents of Windsor-Essex County.
---
1 KIT PER HOUSEHOLD (4-6 people)
---
Please visit our KI Pill Request website and follow the instructions.
---
Now that the temperatures are within the 15° to 30° C range, we will be working to mail the pills out over the next few weeks. Feel free to contact us at weki@wechu.org to confirm your sign-up, or with any further questions. We appreciate your patience.
The Canadian Nuclear Safety Commission (CNSC) has mandated that all residents within the primary zone of a nuclear installation have potassium iodide tablets available in their homes.
While neither nuclear installations are regulated by the CNSC, the Windsor-Essex County Health Unit and the local municipalities want the residents living within the primary zone and secondary zones to be treated the same and be as prepared as all other Canadian residents living near a nuclear installation.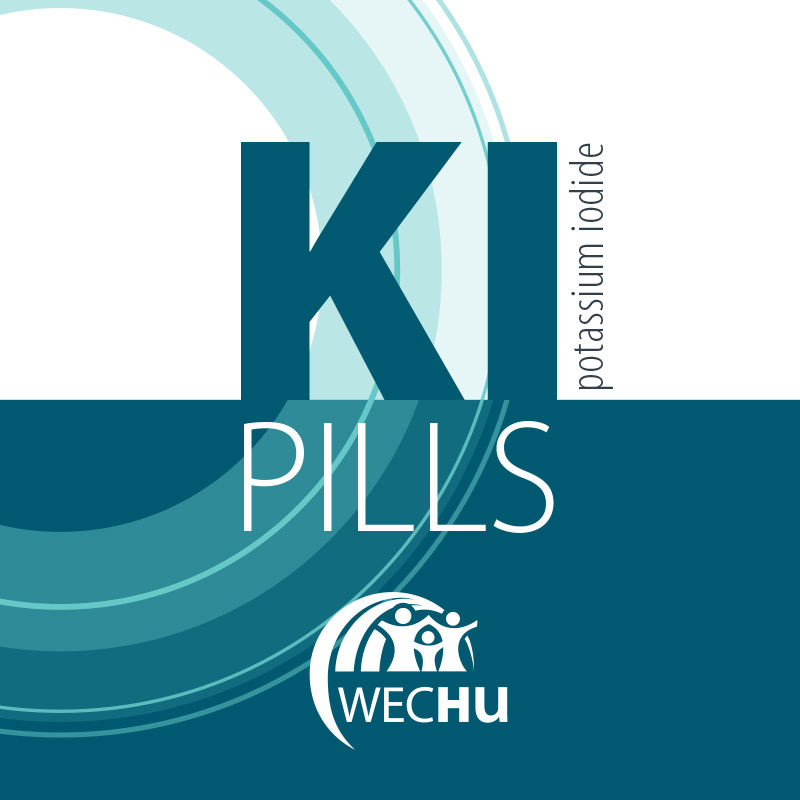 For further questions please call or email the Health Unit (519-258-2146 x 4445) or weki@wechu.org.