It is important to point out that the risk has not changed at Fermi 2 or Davis-Besse, however what has changed is the regulatory framework for Canadian nuclear installations.
Potassium Iodide (KI) Pill Request
KI orders are now closed for the season and will reopen in the Spring of 2024. All orders to date have been mailed out.
During this period Windsor Essex County residents can pick up KI pills by visiting one of our offices in Windsor or Leamington.
The Canadian Nuclear Safety Commission (CNSC) has mandated that all residents within the primary zone of a nuclear installation have potassium iodide tablets available in their homes.
While neither nuclear installations are regulated by the CNSC, the Windsor-Essex County Health Unit and the local municipalities want the residents living within the primary zone and secondary zones to be treated the same and be as prepared as all other Canadian residents living near a nuclear installation.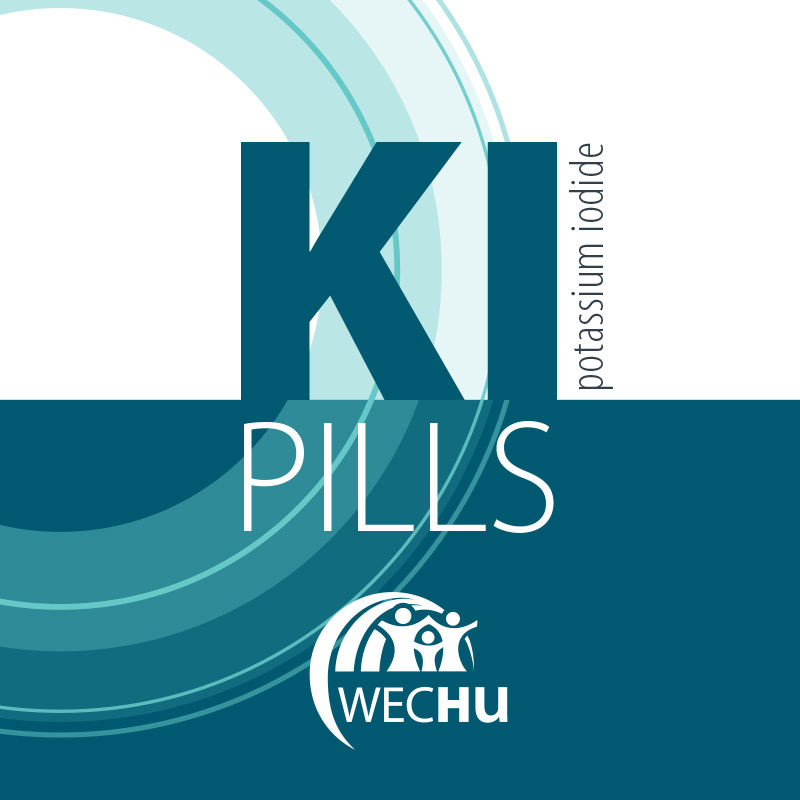 For further questions please call or email the Health Unit (519-258-2146 x 4445) or weki@wechu.org.