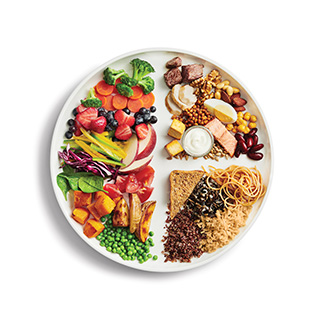 Healthy Eating
Healthy eating is an important part of leading a healthy lifestyle, regardless of age. Healthy eating ensures your body gets all the nutrients it needs.  It also helps reduce your risk of developing chronic diseases, such as type 2 diabetes, heart disease, and cancer.
It's recommended to have a healthy pattern of eating most of the time. Healthy eating doesn't mean you have to give up your favourite foods, but try to choose healthier options more often. The pattern of eating over longer periods of time is more important than any one meal or food.
Follow the healthy eating recommendations from Canada's Food Guide to ensure your everyday diet is a healthy one.
Healthy Eating Across the Lifespan