Temporary Foreign Workers
Temporary Foreign Workers
What you need to know to help you and your family stay healthy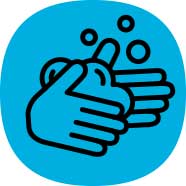 Wash your hands with soap and water thoroughly and often.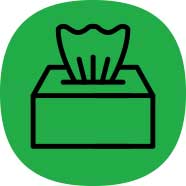 Cough and sneeze into your sleeve or a tissue. Dispose of tissue immediately and wash your hands.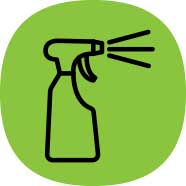 Keep surfaces clean and disinfected.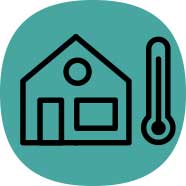 Stay home when you are sick.
Main Page Content
On this page
General Information
This page contains important information for owners and operators of farms who employ temporary foreign workers (TFWs). It is critical that immediate steps are taken to support and protect TFWs who are currently employed and living in housing provided by the farm owner/operator.
The following information is geared to owners/operators of farms who have TFWs currently employed and residing in Windsor-Essex County.
Travel restriction exemptions for TFWs are now in place. Newly arriving TFWs are now permitted to enter Canada.
Like all travellers, including Canadian citizens and permanent residents, TFWs who enter Canada by air or land must have their health checked and must isolate for 14 days upon arrival in Canada. The 14-day isolation period is mandatory even if workers show no symptoms. OHCOW has published a draft document about Safety Considerations for Temporary Foreign Agricultural Workers and COVID 19.
Details on temporary changes to the Labour Market Impact Assessment process for agriculture and food-processing employers can be found by visiting the Government of Canada webpage How COVID-19 is affecting business at IRCC.
The following information is geared to owners/operators of farms who have TFWs currently employed and residing in Windsor-Essex County.
The Windsor-Essex County Health Unit works to ensure suitable housing is provided for both domestic and foreign migrant workers to ensure worker health and safety. To achieve this, public health inspectors complete annual inspections to determine if the owners of these homes follow recommendations set out by the Ministry of Health and Long-Term Care.
All annual inspection requests must be made online using the Seasonal Housing Inspection Request Form.
For any concerns or complaints related to seasonal housing accommodations, please call the Environmental Health Department at 519-258-2146 ext. 4475.
---
Frequently Asked Questions
What immediate actions should be taken by owners/operators of farms who employ Temporary Foreign Workers (TFWs) to prevent the spread of COVID-19?
Implement Travel Restrictions
All non-essential employee travel and non-essential visitors including suppliers and vendors should be stopped until further notice. Post signage at the farm entrance to discourage unexpected visitors from entering the property.
Develop an Emergency Response Plan
Develop an emergency response plan to manage your workforce and enable employees to self-isolate should someone exhibit symptoms or test positive for COVID-19. Due to the number of individuals who typically reside in seasonal housing accommodations, please note that this may require owners/operators to provide alternative housing arrangements for ill employees. Ensure that medical care is available to all employees if needed.
Adhere to Infection Prevention and Control Best Practices
Ensure that enhanced cleaning and disinfection protocols are being implemented in living quarters, work areas, and other common areas immediately:
Clean all surfaces using commercially purchased multi-surface household cleaners.
If using a disinfectant, only use those which have a Drug Identification Number (DIN). A DIN is an 8-digit number given by Health Canada that confirms it is approved for use in Canada.
Check the expiry date of cleaning products before using them and always follow manufacturer's instructions.
Frequently touched surfaces are more likely to be contaminated. Surfaces that have frequent contact with hands should be cleaned and disinfected twice per day and when visibly dirty. Examples of frequently touched surfaces include doorknobs, light switches, toilet handles, sink tap handles, bedside tables, counters, tables, chairs, hand rails, buffet utensils, touch screen surfaces, TV or radio remotes, and keypads.
Food within seasonal housing accommodations should be protected from contamination at all times. This may include safe distancing or ensuring guards or coverings for food, and utensils.
Ensure all handwash sinks are supplied with soap and paper towels.
---
What information should be provided to employees about COVID-19?
Employees should be provided with information on how to regularly self-monitor for symptoms of COVID-19 and how to perform a self-assessment if they become ill.
Provide the following fact sheets to employees about COVID-19:
WECHU Help Prevent COVID-19 Posters (available in multiple languages).
Employees should also be encouraged to:
Frequently wash hands with soap and water or use an alcohol-based sanitizer. Ensure these methods are readily available to them.
Avoid sneezing or coughing into hands or into the open air, instead use sleeves or tissues and dispose of used tissues immediately.
Avoid sharing household items like dishes, drinking glasses, cups, eating utensils, towels, bedding or other personal items.

After use, these items should be washed with soap or detergent in warm water. No special soap is needed.

Do not share cigarettes or vaping products.
Allow only essential visitors into the home and keep the visits short. Maintain a social isolation distance of at least 2 metres as much as possible.
Offer mental health supports to your employees during these times of stress.
---
What on-farm services can be provided to help support employees to remain in their homes as much as possible and maintain social distancing?
Provide computer access to allow for online shopping and delivery, including medication delivery.
Provide grocery/meal delivery options, Click-and-Collect, etc.
Arrange for online banking options to complete international money transfers. Ensure computer access to employees to facilitate this. Develop a schedule to prevent large groups attempting to use the computer at the same time.
Encouraging the use of Telehealth, Ontario Telemedicine Network OTN and online and phone health services if needed.
Encourage employees to designate shoppers who can collect supplies for several
workers or coordinate the shopping for everyone.
Inform workers of the potential that law enforcement officers may take steps to disperse
groups of individuals, including workers in public spaces.
Encourage your workforce to download the HUB Connect App for ongoing updates and select Ontario if their region is not listed.
---
Resources
Related Content:
Last modified:
Saturday, March 28, 2020 - 3:44pm