A toolkit to support school boards and public health units to collect child and youth health and well-being information (the Healthy Living Module) in a partnership model, for collaborative action.
Enabling children and youth to reach their full potential, achieve academic success, and improve their overall quality of life, is a priority shared across multiple sectors, including health and education.
Local, relevant, and consistent data is necessary to inform the planning and evaluation of effective programs that address student health and wellness.
The HLM provides school boards and schools with pilot tested questions for physical activity, healthy eating, and mental health that are based on indicator frameworks and existing information gaps.
While this toolkit may be useful to various stakeholders in the community, the tools and resources in this toolkit are designed for education professionals and school boards as the primary audience to:
Build upon existing school climate survey structure and mechanism for collecting data on aspects of healthy living;
Improve programming and services to address local student needs pertaining to healthy eating, physical activity, and mental health; and
Guide a partnership between local school boards and public health units to collect and share expertise and information to improve student health and well-being.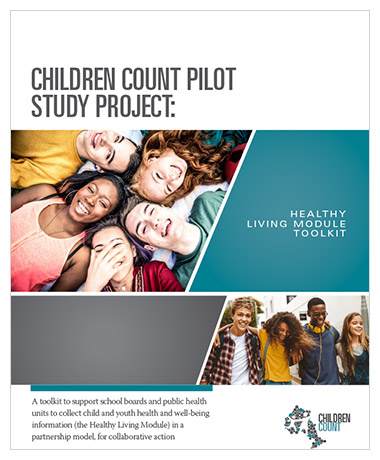 View the Toolkit (Accessible PDF)
---
View the Toolkit for full detail, or read the report.