Cavities are the most common chronic childhood disease in Canada, with more than 50% of children between the ages of 6 to 11 having had a cavity. Cavities are also increasing in toddlers between the ages of 2 to 4 years.
Another dental health concern that children may experience is early childhood caries (ECC); a condition where one or more missing, decayed, or filled teeth are present in a child. In serious cases of ECC, surgery may be required. This type of surgery is the most common surgery among children in Canada, with the highest rate among Aboriginal children. In Ontario, the Erie St Clair Local Health Integration Network (LHIN) – which includes Windsor-Essex, Chatham-Kent, and Sarnia-Lambton – has the third highest rate of this type of surgery (21 per 1,000 children between 1-5 years of age).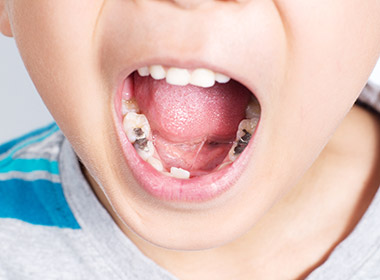 A dental health assessment of nearly 20,000 children from 119 schools across Windsor-Essex County found that:
When compared to Ontario, the percentage of children with urgent dental needs in 2016/2017 was two-times greater in Windsor-Essex County.
The percentage of children with decay or requiring urgent care has increased by 51%, between 2011/2012 to 2016/2017.