Information for Shelters and Long-term Care Homes
Information for Shelters and Long-term Care Homes
What you need to know to help you and your family stay healthy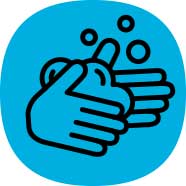 Wash your hands with soap and water thoroughly and often.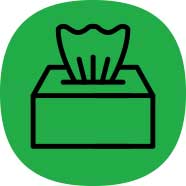 Cough and sneeze into your sleeve or a tissue. Dispose of tissue immediately and wash your hands.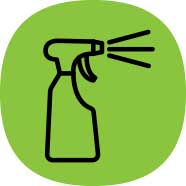 Keep surfaces clean and disinfected.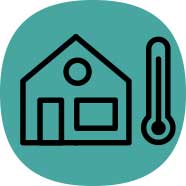 Stay home when you are sick.
Main Page Content
Long-Term Care and Retirement Homes
Long-term care facilities are regularly monitored and supported by Public Health Inspectors. Outbreaks are managed through mandated outbreak management protocols under the guidance of the Ministry of Health. For a list of current outbreaks, please visit the WECHU Outbreak Information Page or for Outbreaks related to COVID-19 only visit here. 
UPDATE: As of October 22, 2020, all retirement homes in Windsor-Essex County are in ALERT status.
What does this mean?
The Ontario government has established alert levels for areas based on the degree of COVID-19 transmission within a community and infection spread within retirement homes. This chart can help you understand what restrictions are in place for each of the alert levels, and for homes that are experiencing an outbreak.
---
Directives and Policies
Directives have been issued by Ontario's Chief Medical Officer of Health for Long-Term Care and Retirement Homes.
These directives and policies provide detailed information on the following:
Active screening
New admission and re-admission
Repatriation
Short-stay absences - UPDATED August 28, 2020 for Long-Term Care Residents
PPE
Visitor Restrictions and Testing Requirements
Visitor restrictions in areas of higher community spread
Work locations
Staff and resident co-horting
Outbreak guidance
Case management
COVID-19 Testing
Communications
Food and product deliveries
---
Mask Use in Long-Term Care Homes and Retirement Homes
Long-term care homes and retirement homes are directed by the Ministry to ensure that all staff wear surgical/procedure masks at all times. This is a requirement for all homes regardless of outbreak status.
For full guidance on mask use requirements for long-term care and retirement homes review the Ministry of Health Guidance Document dated April 15th, 2020.
---
COVID-19 Testing
As the COVID-19 outbreak continues to evolve and laboratory testing capacity has increased, Ontario's provincial testing guidance is also being updated. Please review the COVID-19 Provincial Testing Guidance document and the Quick Reference Public Health Guidance on Testing and Clearance for information on testing in Long-Term Care and Retirement Homes.
Answers to questions you may have about COVID-19 testing requirements for Long-Term Care Homes can be found by reviewing the Frequently Asked Questions: Long-Term Care Home Surveillance Testing document.  
Screening in Long-term Care and Retirement Homes (LTCH)
LTCHs must conduct active screening (when possible, over-the-phone screening) for ALL resident admissions, returning residents, readmissions, staff and anyone else entering the home for COVID-19. First responders reporting an emergency do not need to be screened and are permitted to enter. Screening must be done twice daily at entry and exit (beginning of shift and end).
Active Screening of Staff and Essential Visitors:
Screening must be done twice daily and include symptom check and temperature reading. Please refer to the Ministry of Health document "COVID-19 Screening Tool for Long-Term Care and Retirement Homes – Version 3, May 6, 2020" .
Essential visitors who fail the screening will not be permitted to enter. Advise them to contact their health care provider, Telehealth Ontario, or visit wechu.org/coronavirus [2] for more information. Staff who fail the screening process should be sent to the assessment centre for testing and public health should be notified.
Consider the following when implementing an active screening process:
All LTCHs should instruct staff to continuously self-monitor [4] for symptoms of COVID-19. All LTCH staff should be aware of the early signs and symptoms of acute respiratory infection (such as fever, cough, shortness of breath). If a staff member is required to self-isolate they must NOT come to work and must report their symptoms to the LTCH
Daily Health Monitoring of Residents
Long-Term care homes must conduct active screening of all residents, at minimum twice daily (at the beginning and end of day). If any resident has typical or atypical symptoms of COVID-19. This regular check must include temperature checks.
Related Content:
Last modified:
Wednesday, November 25, 2020 - 11:13am