Information for Health Care Providers
Information for Health Care Providers
What you need to know to help you and your family stay healthy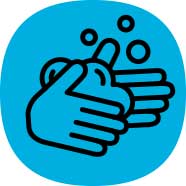 Wash your hands with soap and water thoroughly and often.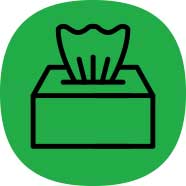 Cough and sneeze into your sleeve or a tissue. Dispose of tissue immediately and wash your hands.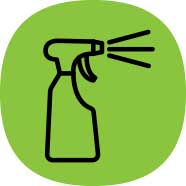 Keep surfaces clean and disinfected.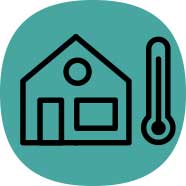 Stay home when you are sick.
Main Page Content
On this page:
General Information
WECHU 2019 Novel Coronavirus HCP Investigation and Reporting Form (PDF)
For up to date information on local case counts and those from surrounding regions, visit the Local Updates section.
Case Definition

For clinical testing purposes: health professionals who are involved in the assessment and management of possible COVID-19 cases are encouraged to consult Tables 1 and 2 in the daily WHO Situation Report to help inform their decision making.
The case definition for COVID-19 has been updated and is current as of March 13, 2020. This information may change frequently, please check back often for updates.

Clinical signs and symptoms
The Ministry has created an updated COVID-19 Reference Document for Symptoms

The most common signs and symptoms are:

fever
cough   
shortness of breath

Lab Testing
---
Frequently Asked Questions
If I work in healthcare and have travelled outside of Canada, can I return to work?
Please connect with your employer directly. Your employer, in consultation with public health, will conduct a risk assessment. Certain "essential" workers are permitted to return to work under certain conditions.
If the essential worker is exempted from self-isolation on public health's recommendation, all efforts should be made to minimize their contact with others.
In addition, returning essential workers must follow these conditions:

Take and record their temperature on a daily basis for 14 days, monitor symptoms and report to public health daily
At any point, if they develop symptoms (even mild), they must immediately self-isolate, be excluded from work and tested for COVID-19
How can I find child care if I am required to work as a health care or emergency services worker?
Health care and other frontline workers, including doctors, nurses, paramedics, firefighters, police, and correctional officers, are able to access safe, local emergency child care. These child care centres are required to follow existing health and safety requirements and have a plan in place should any staff, children or parents be exposed to the virus.
View the list of childcare facilities operating for this purpose in the City of Windsor
---
Guidance Documents
Several guidance documents related to COVID-19 have been produced by the Ministry of Health for a number of health care sectors: 
Testing Resources
Signage & Resources
Signage
The following signage has been created by Ontario's Ministry of Health for health care settings.
Resources
---
Immunization Programs
Due to the COVID-19 pandemic, many healthcare services have been impacted, including the disruption of immunization services. As a result, this can increase the number of susceptible individuals and the risk of vaccine-preventable disease outbreaks. Therefore, healthcare providers should continue to provide immunizations healthy individuals in the community. The Public Health Agency of Canada has prepared a guidance document on the continuity of immunization programs for all age groups and priority populations during COVID-19.
Healthcare providers should follow routine practices and precautions when providing immunizations, by considering the following recommendations:
Screening all clients prior to visits
Non-medical masks for parents
Physical distancing between patients at the clinic
Scheduling considerations
Personal protective equipment when necessary.
WECHU Updates and Alerts: