The Foundations for a Healthy School resource from the Ontario Ministry of Education promotes and supports child and student well-being. It focuses on the whole child and student - their cognitive, emotional, social, and physical development.
This resource incorporates the five key areas adapted from the School Effectiveness Framework K-12.
A Healthy Schools approach looks beyond the classroom to the entire school setting.
This resource supports the integration of healthy school policies, programs, and initiatives into school and school board planning and implementation processes.
It involves students, staff, parents, volunteers and community partners.
Together, they share ideas, plan, and take action to help kids lead healthy, active lives.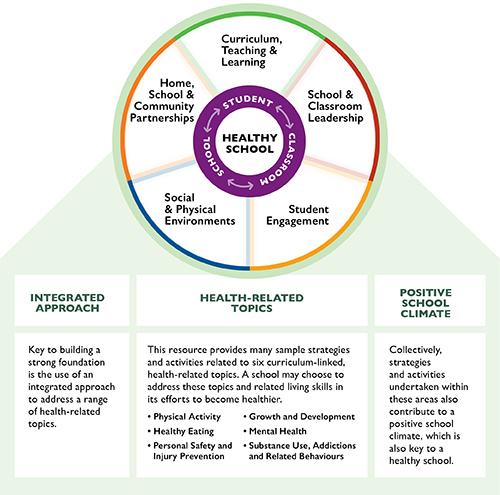 ---
Learn more about the five key areas below: