For Owners/Operators of Food Premises
What to do after a fire
When a fire happens at a food premises, it's important that the Windsor-Essex County Health Unit (WECHU) is notified as soon as possible. There are many items that must be discarded or cleaned before re-opening to ensure there is no threat to public safety. Follow the steps below to ensure a safe return to business:
Step 1:
The operator of food premises must call the WECHU to report the fire. Call 519-258-2146 ext 4475 to speak with a Public Health Inspector (PHI). If the incident occurs outside of regular business hours, or on a holiday, please call 519-973-4510.
NOTE: In some cases, the Fire Captain will contact WECHU to notify us of the fire. In most cases, they will remain on site until the PHI arrives to assess the food premises and determine what foods/service items must be discarded.
---
Step 2:
A PHI will visit the premises to assess damage to food items and non-food items. Items that are deemed unsafe to consume or use and unable to be salvaged, must be discarded. 
---
Step 3:
Before re-opening for business, the operator must notify the WECHU again for a final inspection.
---
General Recommendations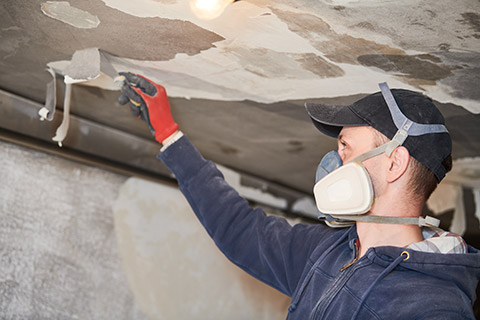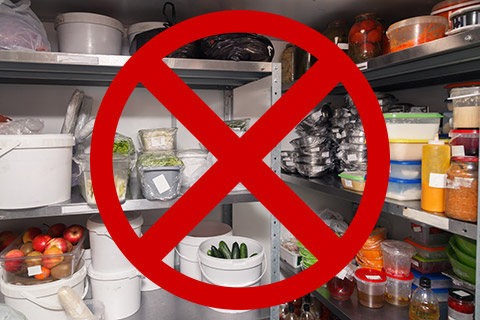 Depending on the severity of a fire, owners and operators of a food premises may try to save what they can. However, trying to save food or service items exposed to fire or smoke is not a good idea. 
The following types of food items can be affected if exposed to fire, fumes, or chemicals used to fight the fire:
Food stored in paper or cardboard
Food stored in plastic
Food items stored in glass jars and bottles
Food in metal cans
Fresh produce
Refrigerated and frozen food such as dairy, eggs, fish, meats, vegetables and fruit
In the case of a power outage, refrigerated and frozen products must be discarded.
Non-food items that are porous (such as wood, plastic, or rubber) or other service items that cannot be properly cleaned and disinfected may be contaminated by soot and fumes and should be discarded. These include:
Single serve plastic eating utensils
Take-away containers
Wood utensils and wood or plastic chopping boards
Note: The PHI will create of list of all discarded food and service items to assist the owner/operator with their insurance claim.
---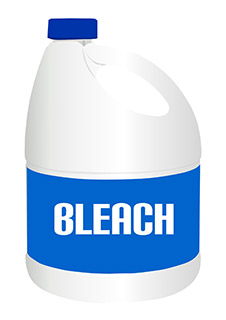 Cleaning and Sanitizing
Non-porous surfaces and equipment that were not damaged in the fire and have been determined as safe for re-use by the PHI must be cleaned with soap and water, rinsed and then sanitized with a sanitizing solution.
An effective sanitizing solution is one tablespoon of household bleach to 4.5 litres (1 gallon) clean water.