Main Content Region
COVID-19
Main Page Content
COVID-19
Confirmed Cases


---

20,423 (30)
Vaccine Doses Administered


---

635,594
Last updated:

Tuesday, October 26, 2021 - 9:30am
Please note that local employers, business owners and operators, and person(s) responsible for organized gatherings are required to follow the instructions under the Letter of Instruction issued October 4, 2021, and owners, operators and persons responsible for facilities used for sports and recreational fitness activities are required to follow the instructions under the Letter of Instruction issued September 27, 2021.
---
October 22, 2021: Ontario has released a Plan to Safely Reopen Ontario and Manage COVID-19 for the Long-Term. This plan outlines the province's approach to lifting the remaining public health and workplace safety measures by March 2022.
---
October 15, 2021: Ontario has made enhanced vaccine certificates available with official QR codes and the free vaccine verification app, Verify Ontario, available for download. Visit Proof of COVID-19 vaccination for additional details. Ontario has also updated the regulations and guidance for businesses to support the implementation of the enhanced vaccine certificate and Verify Ontario app.
---
As of October 9, 2021, capacity limits were lifted to allow 100 percent capacity in the following settings:
Concert venues, theatres and cinemas;
Spectator areas of facilities for sports and recreational fitness (does NOT include gyms, personal training);
Meeting and event spaces (indoor meeting and event spaces are still required to limit capacity to the number that can maintain physical distancing);
Horseracing tracks, car racing tracks, and other similar venues; and
Commercial film and television productions with studio audiences.
Maintain a 2 metre distance from others.
Wash your hands with soap and water thoroughly and often.
Avoid touching your eyes, nose, and mouth with unwashed hands.
Wear a medical or non-medical mask in public settings.
Cover mouth & nose with a tissue or use the inside of your elbow when you cough or sneeze.
Stay home and do not go to work or school if you are sick.
Limit your contacts to your household only.
Clean and disinfect objects and surfaces that are frequently touched.
Avoid contact with people who are sick.
If you are at high-risk for severe illness from COVID-19 (i.e. older adults, those with chronic underlying medical conditions, people with compromised immune systems), consider staying apart from others and getting food and medications delivered by family members or delivery services.
Create an emergency preparedness plan to ensure you have what you need in case of self-isolation.
---
Latest Video Briefing
Public Health Updates Related to COVID-19
---
Enforcement & Complaints
Call 3-1-1 (in the City of Windsor) and municipal bylaw enforcement office in the County of Essex for inquiries or complaints related to:
Local non-essential businesses* which are operating in violation of the provincial orders.
*Complaints related to Restaurants, Bars, Tobacconists, or Specialty Vape Stores can be directed to the WECHU at 519-258-2146 ext. 4475.
Members of the public not physically distancing or convening in groups that exceed indoor or outdoor gathering limits.
Face covering compliance.
For complaints related to self-isolation or other provincial orders, contact your local police non-emergency line:
---
Potential Public Exposures
in the Windsor-Essex region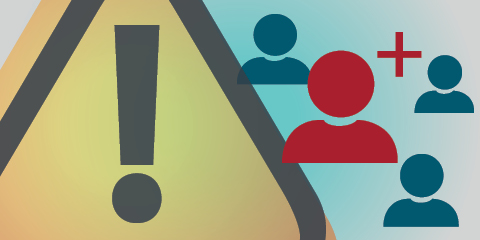 View possible exposures to COVID-19 in the Windsor-Essex region and next steps if you have visited a potential exposure location.
Still Have COVID-19 Related Questions?