Food safety is very important. We can help you learn how to make the food you eat as safe as possible.
Food Safety at Home booklet
Available in four languages: 
English, French, Arabic and Simplified Chinese!
Download our brand new Food Safety at Home Booklet that contains helpful information on the safe handling, cooking, and storage of all kinds of food items.
A great one-stop reference guide for new and experienced cooks!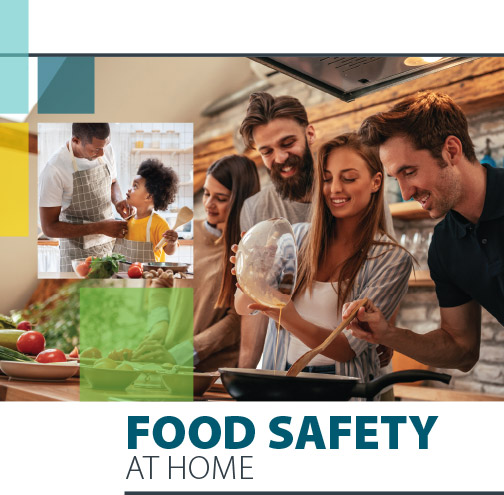 Eating contaminated food can be a major cause of illness. Foodborne illness can be caused by eating food exposed to chemicals, food contaminated by germs like bacteria and viruses, or food sensitivities and allergies. Generally, people who have weaker immune systems (e.g., the elderly, infants, and people with immune systems already compromised by other illnesses) are at a higher risk. Even healthy people can get a foodborne illness that can be very serious, with effects that last a lifetime.
A basic course about food safety called "Food Safety for All" is available for free as an online course. Learn important food safety tips to keep you and your family safe from food borne illnesses.
Read the following fact sheets and web links about a variety of food safety topics: