Coming Soon: NEW online inspection disclosure system to be launched
Please be advised that in 2019, the 5-star inspection program and online disclosure website "Safe Food Counts" will be discontinued and replaced with a new inspection disclosure system. This new system will allow the general public to quickly and easily look up inspection reports for places that are open to the public. This includes food establishments, licensed child care centres, public pools and spas, recreational campgrounds, small drinking water systems, and personal service settings (e.g. hair salons, barber shops, nail salons, tattoo and piercing and aesthetic services).
The star sign that was posted at all food premises since 2009 will be replaced with a new sign. This new sign must be posted at every place that WECHU inspects and will indicate the date of the last inspection and include a link to a website where the inspection report can be found. Customers can also ask the owner or operator of an inspected place or business for a paper copy of the report.  
Please note that past inspection reports on the Safe Food Counts website will remain available to the general public until November 9, 2020.
Food premises are inspected on a regular basis to make sure they are following food safety guidelines and regulations to keep their food and their customers safe. A food premise is any place where you buy food such as restaurants, convenience stores, or grocery stores. 
Look for the food safety inspection reports to see how your favourite food premises meet with Ministry Standards.​ For more information regarding the Safe Food Counts program, please refer to the​ frequently asked questions section of the website.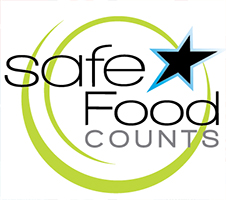 On this page:
What is Safe Food Counts?
Safe Food Counts is an inspection disclosure system that shows the results of a food premises compliance inspection with food safety stars. Food premises should post this sign to help you make an informed decision on where to eat. Food premises may be required to post the sign if their municipality has a by-law in place.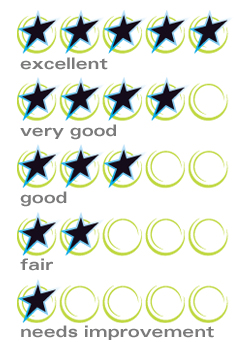 What do the food safety stars mean?
Safe Food Counts uses a five star system. The Safe Food Counts star sign shows the level of compliance with the Food Premises Regulation at the time of inspection. The rating does not represent the quality (e.g. taste, nutrition, customer service, etc.) of the food served at the premise. The number of stars on the star sign is based on the most recent inspection results.
Food premises with a higher star rating means that they have less critical and non-critical infractions identified during the inspection. 
How is the number of stars determined?
When a food premise is inspected an infraction may be observed and noted by the Public Health Inspector.  Critical infractions are more serious and are given a higher demerit point value; while non-critical infractions are less serious and are given a lower demerit point value. Once an inspection is finished, all infraction points are added together. The higher the demerit value, the fewer food safety stars.
Critical infractions can include undercooked chicken, improper food storage temperatures, or no hand washing occurring.
Non-critical infractions can include improper disposal of garbage or broken floor tiles. 
Why is a food premise closed?
A food premises are closed when the Public Health Inspector believes that an immediate health hazard exists that cannot be corrected during the inspection. When this happens, a closure order is issued under Section 13 of the Health Protection and Promotion Act.
Examples include:
Severe pest infestation
No working refrigerator or cold storage
Power failure
No hot running water
No potable (drinkable) running water
Sewage back-up into food preparation or storage areas
Can I stay open if there is a boil water advisory?
Yes, you can stay open as long as you follow the boil water advisory requirements.
Why has the Health Unit developed a food safety disclosure system?
In June 2009, the Ontario Public Health Standards mandated all health units to disclose food safety inspection results to the public. 
How do I know if the sign displayed is valid and genuine?
All Safe Food Counts star signs have a security seal. At the time the sign is issued it will be dated by a Public Health Inspector.  All star ratings are also posted on the Safe Food Counts website.
Who do I call if I have a complaint?
If you're concerned about conditions at a food premises, you can call the Health Inspection intake line at 519-258-2146 ext. 4475. A Public Health Inspector will call you within one business day of receiving your complaint.