Main Content Region
2016 Population Counts
2016 Population Counts
Main Page Content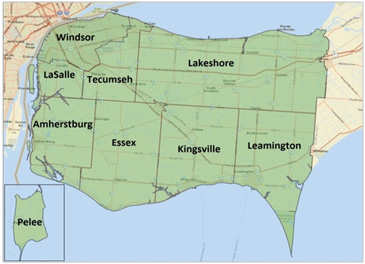 Population of Windsor-Essex County (WEC)
There was net population growth across WEC; all municipalities saw population growth except for Leamington (-2.8%) and Tecumseh (-1.6%).
Ontario's population grew by 4.6%; only Pelee (+37.4%), Lakeshore (+6.0%) and LaSalle (+5.4%) exceeded provincial population growth.
The City of Windsor contains just over half (54.4%) of the region's population and is the most densely populated area in WEC.
Source: Statistics Canada, 2016 Census of Population. Accessed 8 Feb 2017.
Population Density and Growth Maps
Related Content