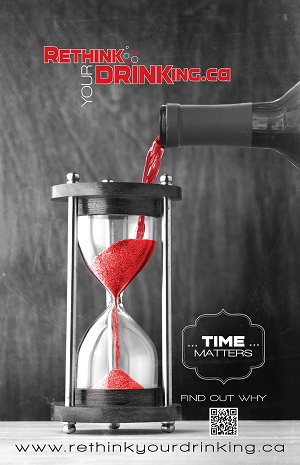 In 2013, WECHU collaborated with seven health units in South West Ontario and developed an awareness campaign called Rethink Your Drinking (RYD). The goal of the campaign is to increase public understanding of the Low-Risk Alcohol Drinking Guidelines (LRDG). The guidelines can help you change the way you drink and lower your risk of alcohol- related problems now and in the future.
The RYD Campaign key themes are:
Size matters
Time matters
Sex matters
Choices matter
Everything matters
Zero matters
Cancer matters
Playing matters
Visit the www.rethinkyourdrinking.ca website for more information.