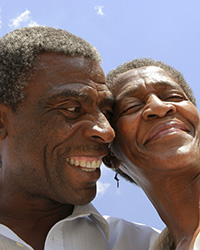 Some adults back on the dating scene are often not aware that the "safer-sex talks" of high school are still applicable to them as adults. Sexually transmitted infections (STIs) are on the rise in adults. Chlamydia [2], Gonorrhea [3] and Syphilis [4] have been increasing since the 1990s. There are also many other types of sexually transmitted infections such as Hepatitis B [5], HIV [6], and HPV [7] that may be of concern. Some infections may resolve with treatment, while others may stay with you for life. If left untreated many sexually transmitted infections can lead to long-term health problems and can be life-threatening. 
Here's a little refresher on your sexual health knowledge. Following this advice will help you lower your risk of catching or passing a sexually transmitted infection.
Talk to your partner: Set the embarrassment aside. This is your body, your health and your life we are talking about. Feel empowered. You are protecting your health. The conversation may be a little uncomfortable, but, it's important.  You should speak to your partner about their sexual history and request you both get tested. For example, you can say "Let's both get tested for STIs. I care about you. We can't say for certain what our past partners have done. It's a good time to get checked before we ever have any unprotected sex" or, "I hear most STIs have no symptoms and you can have one and not know it. I'd feel horrible if I gave you something. Let's go get tested at the same time to be sure." Once you and your partner have been tested, have sex with only one partner. This reduces your risk.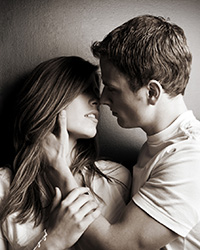 Talk to your health care provider or a Public Health Nurse from the Sexual Health Clinic [8]: Get information about HPV vaccinations, Hepatitis B vaccines, birth control [9] (if applicable) and screening for sexually transmitted infections including Chlamydia, Gonorrhea, Hepatitis B, Syphilis and HIV. Your health care provider will assess your individual health needs and recommend vaccines or screening as needed.
Use condoms or barriers for all types of sex (oral, vaginal and or anal sex): Condoms [10] or dental dams should be used every time that you are having sex. Condoms can reduce the spread of sexually transmitted infections by creating a barrier between the bodily fluids if used correctly. Male and female condoms [11] are available and equally effective against the spread of sexually transmitted infections. Some STIs are passed with exposure to body fluids and blood, while others such as genital herpes and genital warts can be passed by simple skin-to-skin contact. 
The sexual health clinic at the Windsor-Essex County Health Unit [12] offers free condoms [8]. Just drop in during our business hours and request condoms. It is important for you to use condoms until you and your partner have had testing done.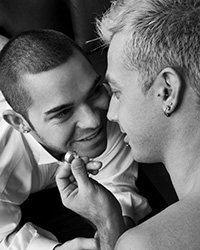 Remember, safer sex can be even more pleasurable since you won't be worrying about getting an STI. Have fun safely.
If you have further questions about your sexual health or the services provided from the Health Unit's Sexual Health Clinic, please call 519-258-2146 ext. 1200 to speak to a Public Health Nurse or to book an appointment.