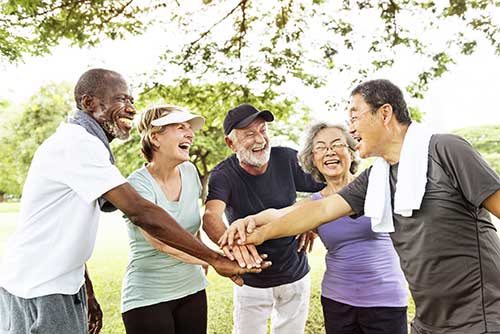 The following are some key resources, websites and apps, that can help you get and stay active. These resources include tips to being active, links to other physical activity websites, links to trails, maps, and facilities in your area where you can be active, and apps., that can help to enhance your physical activity experience and a whole lot more!
Websites:
ParticipACTION [1] 
National voice of physical activity and sport participation in Canada.
Canadian Society of Exercise Physiology [2] 
Information on Canadian Physical Activity Guidelines and Recommendations.
Sport For Life [3] 
Website includes numerous resources, plus services they offer such as acting as a lead and contributing to physical activity projects, deliver workshops, e-learning, webinars and large events on physical literacy and Long-Term Athlete Development principles.
Canadian Fitness Lifestyle Research Institute [4]
A national research organization concerned with monitoring the physically activity levels of Canadians and sharing knowledge about the importance of leading healthy, active lifestyles with professionals and the public.
Parks Canada [5]
Park locator, information on national parks, trails and amenities.
Ontario Provincial Parks [6]
Park locator, information on Ontario parks, trails and amenities.
Hike Ontario [7]
Provides information on training courses, hiking clubs, and local trails in your area.
Heart and Stroke: Get Healthy/Stay Active [8]
Information and tips on how to get and stay active.
Apps:
There are many apps that focus on becoming and staying active. Check the App Store or Google Play Store for ideas.