Baby Oral Health Program (BOHP)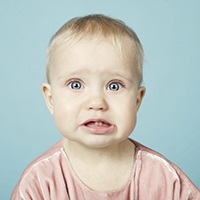 What is the BOHP?​
Baby teeth matter! Health Canada [1], the Canadian Dental Association [2], and the Canadian Pediatric Society [3]  recommend children see a dentist by their first birthday, even before they have all of their teeth.
The BOHP provides free screening for all children, aged 0 to 4, in Windsor-Essex County.
A screening by a public health dental hygienist includes a:
Check for cavities.
Chat about a healthy mouth and teeth.
Fluoride treatment at no cost, if needed.
Watch the Baby Teeth Matter video [4] for information on caring for your baby's teeth.
To book a free screening for your infant or toddler, or to find out if your child qualifies for other dental programs at the Health Unit, call our Dental Health Team at: 519-258-2146 ext. 1199.
Related Content:
---
Source URL (modified on 2019-01-03 13:45): https://www.wechu.org/dental/baby-oral-health-program-bohp
Links
[1] https://www.canada.ca/en/public-health/topics/oral-health/caring-your-teeth-mouth/children.html#a1
[2] http://www.firstvisitfirsttooth.ca/
[3] http://www.cps.ca/en/
[4] https://www.youtube.com/watch?v=t7IWdyPHYiA&t=2s
[5] https://www.wechu.org/tags/baby
[6] https://www.wechu.org/tags/dental-health

---
© Windsor-Essex County Health Unit, 2019. All Rights Reserved.
1005 Ouellette Avenue, Windsor, Ontario N9A 4J8 - 519-258-2146