Your Child's Growth and Development
Your Child's Growth and Development
Main Page Content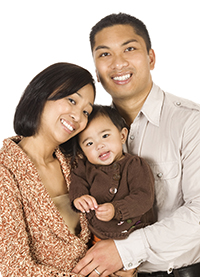 Watching your child grow and learn new skills is exciting! As parents and caregivers, your role in their development is very important. 
The first six years affect the rest of a child's life, shaping the person they will become. These early years are the key to brain development and learning!
Children grow and develop at their own speed. Finding a delay early and seeking treatment is important. You should be aware of the growth and developmental milestones your child should reach by a specific age.
Here are some ways you can monitor your child's development:
Nipissing District Developmental Screens: 
These screens are easy to complete with your child at different stages between one month and six years of age. They suggest activities to do with your child to help with learning. They are available:
Online at endds.ca
At your local Ontario Early Year Centres, or Parent and Family Literacy Centre
By contacting the Healthy Families Hotline at 519-258-2146 ext. 1350.
Babies from birth to six months are weighed and measured by a Registered Nurse. 
You can ask growth and development questions about your children from birth to six years of age. 
Clinics are available at various locations in Windsor, Essex, and Leamington on various dates. 
If you'd like more information or have concerns about your child's growth and development contact the Healthy Families Hotline at 519-258-2146 ext. 1350. 
Related Content: