NutriStep - Nutrition Screening Tool
NutriStep - Nutrition Screening Tool
Main Page Content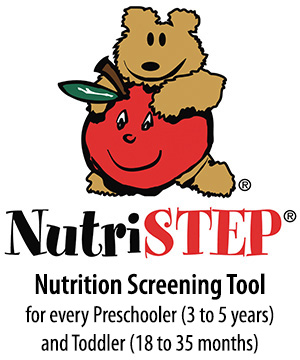 What is nutrition screening?
Nutrition screening is a fast and simple way of finding out what is going well with the eating and physical activity habits of the child. NutriSTEP® screen can be completed in less than ten minutes. Ideas on how to improve on any identified concerns will be provided, including trusted resources to help you achieve your nutrition goals for your child.
Why is it important to screen children's nutrition?
Healthy habits at a young age build lifelong pattern for health and development. Addressing nutrition concerns in a toddler or preschooler also help in school readiness, health and wellbeing.  
Ask to see if your Health Care Provider offers NutriSTEP® to screen your child, OR complete Nutri-eSTEP®.
What is Nutri-eSTEP®?
Nutri-eSTEP® is the online version of NutriSTEP®.
How does Nutri-eSTEP® work?
Visit www.nutritionscreen.ca and select the  toddler or preschooler questionnaire
Answer 17 short NutriSTEP® questions about your child's eating and activity habits- it takes less than 10 minutes.
Receive immediate feedback on what is going well or not, as well as links to trusted resources, tools, recipes and community services, to help you address any identified issues.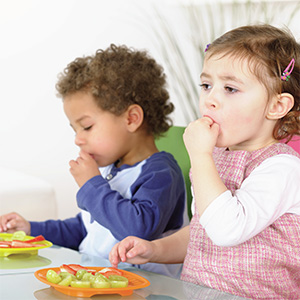 For more information on your child's eating habits:
Speak to a Registered Dietitian at Telehealth Ontario:
Toll-free: 1-866-797-0000
Toll-free TTY: 1-866-797-0007
Health Centers and Physician offices may be able to provide dietitian services.
OR Call
Windsor-Essex County Health Unit Health Families Hotline: 519-258-2146 ext. 1350.
Related Content: