Canada's Food Guide for Families
Canada's Food Guide for Families
Main Page Content
The Food Guide focuses on vegetables and fruit, whole grains, and healthy oils, along with specific advice for different age groups.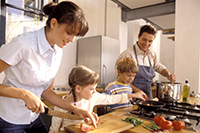 Canada's Food Guide can help you make better food choices at:
Canada's Food Guide will help you and your family know:
How much food you need every day
What types of foods are better for you
The importance of physical activity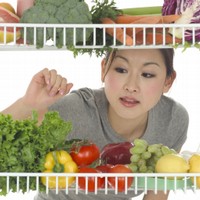 Health Canada includes more healthy eating information, such as:
Grocery shopping ideas
Fast and easy meal ideas
Food label reading
Smart snacking
Maintaining healthy habits
Health Canada's interactive tools include:
 My Food Guide helps you to create your own personal food guide with the information found in Canada's Food Guide based on your age, sex, and the foods you like to eat.
Print the My Food Guide Servings Tracker and use it to keep track of the amount, and type of food you eat each day.
In addition to English and French, the Food Guide has been translated into 10 other languages.
To order copies of the Food Guide or the Resource for Educators, call our School Health Department at 519-258-2146 ext. 1555 or send us an email.
Related Content: