Outbreak Declared at Frank W. Begley Elementary School
Outbreak Declared at Frank W. Begley Elementary School
Main Page Content
FOR IMMEDIATE RELEASE: 
Tuesday, November 17, 2020  | 8 p.m. | Windsor-Essex County
---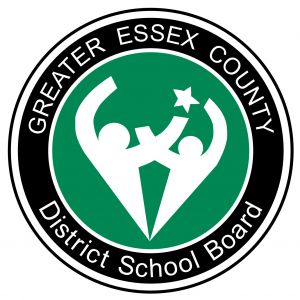 The Windsor-Essex County Health Unit (WECHU) is declaring an outbreak of COVID-19 at Frank W. Begley Elementary school in Windsor. As per provincial direction, a school outbreak is declared if there are two or more cases in a school that are linked and if there is evidence that at least one case could have been infected in the school.
There are currently three (3) confirmed cases and the infectious period was Thursday, November 12. As a precaution, the entire school community is being dismissed and asked to isolate for a period of 14-days or at the direction of the health unit. The entire school is considered high-risk for exposure to COVID-19 and the WECHU is working closely with the school and the Greater Essex County District School Board (GECDSB) administrators to manage the outbreak, further limit the spread of infection, and ensure ongoing measures are maintained to protect students and employees. The school will be sending all parents and guardians a notice about the outbreak, which includes additional public health guidance.
"It is essential for all staff and students to self-monitor for COVID-19 symptoms every day. If you have any symptoms, go get tested," said Dr. Wajid Ahmed, Medical Officer of Health with the Windsor-Essex County Health Unit.
"As always, we are working closely with public health to protect the health and safety of the Frank W. Begley community and following their guidance," said Sharon Pyke, Superintendent of Education for GECDSB. "The health and safety of students and staff remains our first priority and we continue to inform the school community and implement all health and safety protocols, including enhanced cleaning and disinfecting of the entire school. "
The WECHU recommends all residents of Windsor and Essex County to do their part to prevent the spread of COVID-19 by following these public health measures:
Stay home if you are sick
Maintain a physical distance of 2 metres from others
Wash your hands often with soap and water or use an alcohol based hand sanitizer
Avoid touching your eyes, nose, and mouth with unwashed hands
Use a non-medical face mask when physical distancing is not possible
Cover your mouth and nose with a tissue or use the inside of your elbow when you cough
Due to privacy considerations, the WECHU will not be disclosing publicly any further details about the cases, or the number of close contacts at the school. Dr. Wajid Ahmed and CEO Theresa Marentette will address the media about the outbreak during the YouTube Live broadcast at 9:30 a.m. tomorrow morning.
Related Content