News Release: Protecting our Farming Communities in Windsor and Essex County
News Release: Protecting our Farming Communities in Windsor and Essex County
Main Page Content

The Windsor-Essex County Health Unit (WECHU), the Ontario Greenhouse Vegetable Growers (OGVG), and health care partners are working together to protect our communities, our farmers and our local and international workforce during the COVID-19 pandemic. This includes the safe introduction of international farm workers to Canada during this pandemic. Our number one priority is ensuring the health and safety of Windsor and Essex County residents and this essential workforce.
"The Governments of Canada and Ontario have recognized the importance of agriculture and have provided us with guidance and support to ensure we can continue producing fruits and vegetables for Canadians during this time," says Dr. Wajid Ahmed, Medical Officer of Health.
"We can't thank our community partners enough for their support during these difficult times. Together we can ensure that our greenhouse farmers can continue to produce fresh, healthy produce year-round, ensuring food access for all Canadians," says Joseph Sbrocchi, General Manager, OGVG.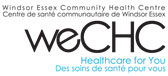 The WECHU and OGVG are working collaboratively with the Windsor-Essex Community Health Centre and other primary healthcare providers to ensure resources are in place to protect our communities from risks associated with COVID-19 transmission. This includes:
Communicating clear and up-to-date information to both employers and employees.
Ensuring that employees have access to health care and are provided with information in their preferred language.
Ensuring isolation protocols for both arriving international farm workers and the existing workforce are clear and enforced.
Informing employers of their responsibilities and providing recommendations on developing response plans if employees develop symptoms.
Inspection of living accommodations by Public Health Inspectors to ensure that all isolation and safety requirements are being met.
The WECHU encourages the public to follow credible sources for information about COVID-19. Visit our webpage www.wechu.org/cv/tempworkers to learn more about how we are working to protect our local residents and our international and local workforce from COVID-19.
Related Content