Living Wage Resources
The Living Wage for 2021 is currently being calculated and the figure will be available soon.

Main Page Content
Resources for Employees
The living wage is calculated based on the assumption that employees are taking advantage of all applicable government grants. The following section provides links to available grants and financial benefits that employees may be eligible for.
Government Transfer Benefits:
These credits are applied once you file your taxes. If you are having trouble filing you taxes, you can find a FREE tax clinic near you.
Other Potential Benefit Program
---
Resources for Employers
Infographic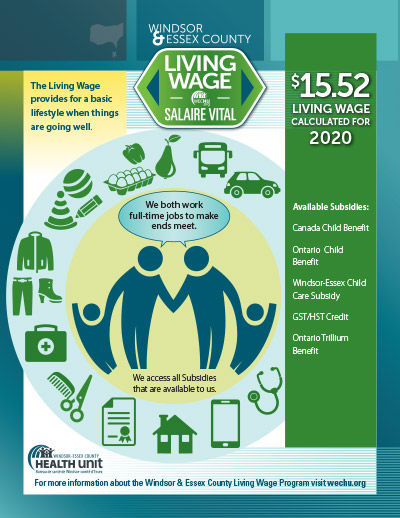 Promotional Flyer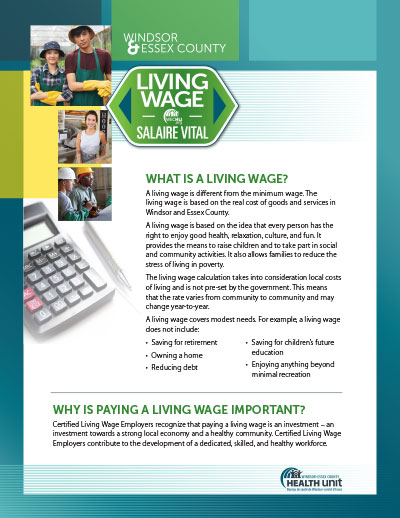 Related Content:
Last modified:
Wednesday, October 27, 2021 - 12:24pm