Bronze Certification
Bronze Certification
Main Page Content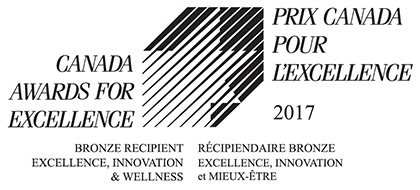 In the spring of 2016, our organization demonstrated our ongoing commitment to provide excellent programs and services to the residents of Windsor-Essex County by beginning our official pursuit of bronze certification.
The bronze certification process with Excellence Canada consisted of a number of activities including:
An organizational gap analysis.
A staff survey.
The development and implementation of a detailed action plan
Training and development activities.
Efforts to better understand our clients' needs and make them the focus of our programs and services.
Documentation and improvement of internal processes.
On June 16, 2017, our organization was informed by Excellence Canada that we successfully achieved bronze level certification. In addition to being noted as a strategic priority in our current plan, there are a number of reasons that the bronze certification process has added value to our organization. Some of the most notable reasons include:
It guides us in implementing a long-term strategic focus on excellence, innovation, and wellness.
It commits us to continuous quality improvement, efficient practices, and accountability.
It directs our focus towards addressing the needs of our clients and our community.
It supports our vision, mission, and values.
There are a number of organizational achievements to be celebrated as a result of our bronze certification process including:
The beginning steps towards a clear and focused client experience strategy that will further demonstrate our commitment to our community and their needs.

This includes policies related to client experience and diversity.
Having ways for clients to give feedback on the services they have received to monitor and improve.

Effective use of our existing communication channels, and the opportunity to improve them, which is also one of our strategic priorities.
A demonstrated leadership approach focused on providing excellence in our operations.
Related Content: