Alert Date:
Wednesday, December 23, 2015 - 12:30pm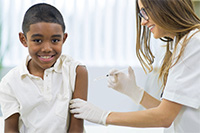 Dear Parents and Guardians,
Please note that there is a correction to the Fax Number listed on the Immunize for life: Important Notice to Parents and Guardians flyer that has recently been sent home with your child from school.
The correct fax number is: 519-258-7288
The flyer outlines some important information about school immunizations, as well as some options for how you can provide updated records for your child to the Windsor-Essex County Health Unit.
For more information on how to update your child's immunization record with us, visit our Immunization section.
For any further questions, please contact the Healthy Schools Department Immunization Helpline at 519-258-2146 ext. 1222