While food banks are not a solution for fixing food insecurity in our region, there are people in need. If you're looking to have a food drive at your workplace or organization, or wish to donate yourself, read on for some important information.
It's good to donate
Many of us choose to donate food to local food banks because we want to help those in need. To help make your donation align with the real needs in the community, we have consulted the Windsor-Essex Food Bank Association (WEFBA) and local dietitians to compile a list of suggestions that are healthier and practical. Of course, a donation of money can always help food banks purchase what they really need at any given time.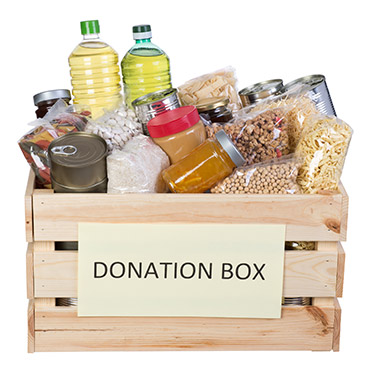 Items should be healthy and safe
Food banks are looking for safe, healthy, and tasty foods to feed their clients. Before you donate, check that the food item is labeled, not expired, and the food package is sealed. Remember to ask yourself, "Would I eat this myself or feed it to my family?" before giving food to a food bank.
What items are needed?
Food bank needs vary. To make sure you're donating items that are most needed, call the WEFBA or your local food bank and ask if they're looking for any particular items.
To find a food bank near you, call 211, or contact Heidi Benson at the WEFBA at 519-944-4900 ext. 105
Ideas of items to donate
If you are in need of emergency food services, or to find a food bank near you, click here.