It's important to have a discussion with your doctor if you're thinking about getting pregnant.  To have the healthiest pregnancy and healthiest baby possible, take the time to discuss these nine questions with your doctor: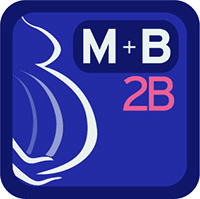 Should I quit smoking before getting pregnant?
Smoking during pregnancy has harmful effects on your baby. The ideal time to quit smoking is before you become pregnant to give your baby the best start. Chemicals from cigarette smoke are passed to your unborn baby. These chemicals decrease the amount of oxygen and food available to the growing fetus.
Making your home smoke-free is also a great idea before getting pregnant. Exposing yourself to second hand smoke during pregnancy puts yourself and your unborn baby at risk.
Quitting smoking isn't easy but it's possible. The best time to quit is before you get pregnant. However, it's never too late to quit. The earlier you quit, the better the health benefits for you and your baby.
For information and local support about quitting smoking, call us at 519-258-2146 ext. 3100 or send us an email.
Toll free numbers:
Smoker's Help line: 1-877-513-5333
MotherRisk Information Line: 1-877-327-4636
Quit Care: 1-877-791-8787
Smoke Stoppers: 1-800-697-7221
For more information on this topic:
Does smoking affect sperm quality?
We often overlook the health of the male partner when it comes to fertility. After all, the baby grows inside the mother, not the father. Remember, getting pregnant requires both the egg and sperm. Male health and fertility is as important as female health and fertility.
Did you know that sperm is made about three months before pregnancy? Healthy sperm can help lead to a healthy pregnancy. Having damaged sperm can:
Make it harder to get pregnant.
Increase the risk of miscarriage.
Cause your baby to be born at a low birth weight.
Studies on male smoking show a decrease in the quality of semen. Some of the effects included:
A decrease in the number of sperm or sperm concentration.
A decrease in swimming abilities of the sperm, making it harder to reach and fertilize an egg.
Male smokers have fewer healthy shaped sperm than non-smokers.
Male smokers may also have abnormal hormone levels, which can affect fertility.
How do you make healthy sperm? Avoid or decrease your exposure to the following for at least three months before pregnancy:
Chemicals in your environment (at home and at work)
Alcohol
Tobacco
Street drugs
For information and local support about quitting smoking, call us at 519-258-2146 ext. 3100 or send us an email using the form on the right.
Toll free numbers:
Smoker's Help line: 1-877-513-5333
Quit Care: 1-877-791-8787
Smoke Stoppers: 1-800-697-7221
For more information on this topic:
Do I need to stop drinking alcohol if I am trying to get pregnant?
Alcohol can harm a baby before a woman even knows she's pregnant. Alcohol affects a baby's development, body, brain, and can cause miscarriages and stillbirths. Since there's no safe amount of alcohol a woman can have while pregnant, women should start drinking non-alcoholic beverages as soon as they start trying to get pregnant.
If you feel you need support to stop drinking during your pregnancy, there are local programs and resources available in Windsor-Essex County.
Local Resources:
For more information on this topic:
Can my age affect my chances of getting pregnant?
More women in Canada are now choosing to delay childbearing into their 30s and 40s. In fact, 31 percent of first time mothers are between the ages of 30 and 34, and the number of women aged 40 to 44 giving birth has doubled since 1988 (3.6 to 8.4 per 1,000 women).
There are certain risks that increase when a mother delays childbearing. The age of a woman is most associated with her fertility (the ability to become pregnant). There's a higher risk for complications during pregnancy such as high blood pressure, gestational diabetes, increased rate of Caesarean section, multiple births (i.e., twin, triplet), increased risk of birth defects, miscarriage, and low birth weight. 
If you're a woman in your 30s or 40s and thinking about getting pregnant, discuss your plans with your doctor. Learn how to increase your chances of getting pregnant and having a healthy pregnancy and baby when the time is right for you.
For more information on this topic:
Do I need any vaccines before getting pregnant?
As adults, many of us think about vaccines for our children but not for ourselves. However, some vaccines, like tetanus and diphtheria (commonly known as a booster shot) do not provide lifelong protection and should be given every 10 years.  Also, if you did not receive some vaccines or some were not available during your childhood, such as chickenpox, hepatitis A, or pertussis (whooping cough), then you should consider getting those vaccinations.
While most vaccines are safe to have during pregnancy, some vaccines are not recommended for pregnant women. For example, live vaccines such as Measles/Mumps/Rubella, commonly known as the MMR vaccine. Your doctor should check and update your vaccine status before you get pregnant so that any needed vaccines can be given first.
There are diseases in certain parts of the world that are rare or don't exist in Canada. If you travel to these areas, other vaccines may be suggested. Some jobs or other situations pose a greater risk for getting a specific disease. For example, health care workers, emergency responders, and those who work in laboratories should receive vaccinations for certain infectious diseases to protect themselves as well as to protect their patients and co-workers.
Discuss vaccination with your doctor or health care professional as part of your pre-pregnancy check-up. Remember to ask for an immunization tracking card so that all vaccines are recorded and updated.
For more information on vaccines, you can call us at 519-258-2146 ext. 1222.
For more information on this topic:
Are some birth defects preventable?
Exposure to environmental toxins and chemicals are a part of modern life. We are exposed through air, water, food, soil, and dust.  These toxic substances are more of a danger to a fetus and a young child than they are to an adult. Exposure to these toxins can lead to birth defects.  In fact, the time of greatest sensitivity to toxic substances is while a fetus is growing in the womb.
Common birth defects include heart defects, cleft lip and palate, Down syndrome, spina bifida, and Fetal Alcohol Spectrum Disorder (FASD).  Other effects can less noticeable and often discovered years after birth, such as learning disabilities, behaviour issues, or development of later life cancers.
Taking folic acid to reduce the risk of spina bifida, and not drinking alcohol while pregnant can reduce the risk of some birth defects. For other birth defects, pre-pregnancy screening and genetic counselling before getting pregnant can determine your risk of having a child born with a birth defect.
Visit the links below to read more about environmental toxins, their potential effects on a developing fetus, and what you can do to reduce the risk to yourself and your future child.
If you have questions about genetics, call us at 519-258-2146 ext. 1223.
For more information on this topic:
Do I need to take folic acid before I get pregnant?
Yes.
All women who could become pregnant should take a multivitamin containing 0.4 mg of folic acid every day.
Taking a multivitamin with folic acid will boost the amount of folate in your blood. This nutrient will help your baby's brain and spine develop when you become pregnant. Women who get enough folate from multivitamins and food will have a lower risk of having a baby with birth defects of the brain and spine. These defects are commonly known as Neural Tube Defects.
Folate is in foods such as beans, peas, lentils, oranges, avocado, dark green vegetables (like spinach, broccoli, asparagus), and fortified grain products. Most women, however, do not get enough folate from food alone.
Some women may benefit from more folic acid. Talk to your health care provider, if:
You have had a pregnancy affected by Neural Tube Defects (NTD)
You or your partner were born with a NTD or have a family history of NTD's
You have advanced liver disease, celiac disease, epilepsy, inflammatory bowel disease, type 1 or type 2 diabetes, or had gastric bypass surgery
You drink large amounts of alcohol regularly
To learn more:
Talk to your health care provider, or visit Canada.ca and search folic acid.
Can stress keep me from getting pregnant?
Major life events such as getting married, starting a new job, and buying a home can be stressful, both emotionally and financially. Learning how to manage and cope with stress is important to your overall health and well-being. This is especially important if you want to get pregnant. The link between stress and fertility isn't clear, but some research shows that reducing stress can improve the fertility of women who have trouble getting pregnant.  
The hormones released when we're under long-term or intense stress can cause high blood pressure, lower our immune systems, and make us more likely to become sick from the germs around us. Often, people cope with stress by smoking or drinking alcohol.  If there's a baby in your future, it's important to learn healthy ways to cope with and reduce the stress in your life.  If you need help with stress, or you have any other mental health concern, speak with your doctor or contact the local branch of the Canadian Mental Health Association for more information.
Local Services:
Family Services Windsor-Essex: 519-966-5010, 235 Eugenie St. W. Suite 105A.
CMHA – Windsor-Essex Branch: 519-255-7440, send them an email.
For more information on this topic:
Do I need a pre-pregnancy check-up with my doctor?
A preconception appointment is the perfect time to speak with your doctor about your overall health, levels of physical activity, and your dietary habits. Your doctor may also evaluate your heart, lungs, breasts, thyroid, and abdomen and ask about any health concerns that run in your family.
If you do not have a doctor and would like to schedule a pre-pregnancy appointment, go to our Find a Doctor page for a list of doctors who are accepting patients in Windsor-Essex County.
M+B 2B (Mom and Baby to Be) app for Apple devices
Owners of Apple devices (iPad, iPhone, iTouch) can download a free, easy to use preconception and prenatal app.
Preconception and prenatal information anytime, anywhere!
Fertility tracking, healthy eating, and physical activity.
Early Signs of pregnancy.
Health during pregnancy such as common discomforts, emotional health, and a weight gain calculator.
Labour and delivery.
Preparing for parenthood.
Postpartum mom and newborn care.