Worried about Getting the Vaccine?
Worried about Getting the Vaccine?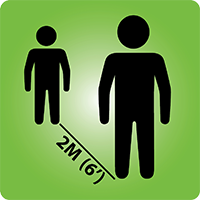 Maintain a 2 metre distance from others.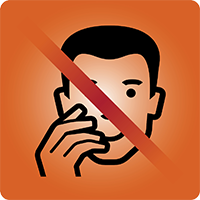 Avoid touching your eyes, nose, and mouth with unwashed hands.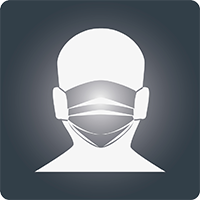 Wear a medical or non-medical mask (e.g, cloth) in public settings.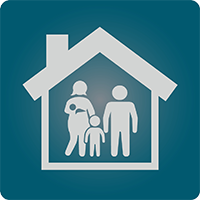 Limit close contacts to your household only.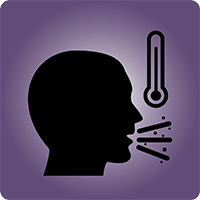 Stay home and do not go to work or school if you are sick.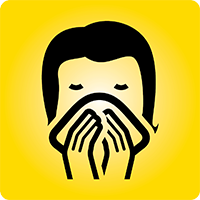 Cover mouth and nose with a tissue or use the inside of your elbow when you cough or sneeze.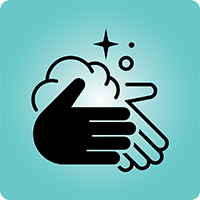 Wash your hands with soap and water thoroughly & often.
Main Page Content
Testing and Health Canada Approval
Vaccination is one of the most effective ways to prevent the spread and reduce the impact of infectious diseases. Before any vaccines are available in Ontario or Canada, they undergo large clinical trials to determine if they are safe and effective. View Health Canada's list of authorized clinical trials. Health Canada has maintained the same quality standards for review and approval of COVID-19 vaccines as were in place before the pandemic. Both COVID-19 vaccines have been studied in clinical trials involving more than 70,000 individuals and have been approved by Health Canada after they were shown to be safe, effective and of high quality.
COVID-19 vaccines are being developed quickly, are they still safe?
Only vaccines that Health Canada determines to be safe and effective will be approved for use in Canada and Ontario. The progress on COVID-19 vaccines is happening quickly for many reasons including:
Advances in science and technology
International collaboration among scientists, health professionals, researchers, industry and governments
Increased dedicated funding
As vaccines for COVID-19 are approved and administered, Health Canada will continue to oversee their safety through a vaccine monitoring system.
The National Advisory Committee on Immunization (NACI) provides regularly updated recommendations on the use of COVID-19 vaccines, and information on efficacy and effectiveness, storage requirements, vaccine safety and adverse events following immunization, and more.
Information about COVID-19 Vaccine Safety:
---
Side Effects vs. Adverse Events
Ongoing research on the COVID-19 vaccines indicates no serious side effects found to-date. Similar to other vaccines, individuals can develop mild side effects following immunization. After receiving the vaccine, you will be asked to wait for 15 minutes to ensure you are feeling well. Experiencing one or more of the following side effects can be expected and indicates that the vaccine is working to produce protection:
Pain where the needle was given
Redness and swelling
Tiredness
Headache
Muscle pain
Joint pain
Chills
Mild fever
Swollen glands (uncommon)
If you are concerned about any side effect after you receive the vaccine, contact your health care provider.
Serious side effects after receiving the vaccine are rare. If you develop any of the following adverse reactions within three days of receiving the vaccine, contact your health care provider or call 911 if it is an emergency:
Hives
Swelling of the face or mouth
Trouble breathing
Very pale colour and serious drowsiness
High fever (over 40°C)
Convulsions or seizures
Other serious symptoms
What to do and expect after receiving the vaccine.
An adverse event following immunization is an unwanted or unexpected health effect that happens after an individual is vaccinated. Adverse events may or may not be caused by the vaccine. If you are experiencing an adverse event following immunization, please contact your health care provider for medical advice or call 911 if you are experiencing a medical emergency. If you experience an adverse event following immunization, please report it to your health care provider.
To learn more, visit Public Health Ontario's Adverse Event Following Immunization Info Sheet.
---
Who Should NOT Get the Vaccine?
The National Advisory Committee on Immunization (NACI) recommends that the COVID-19 vaccine should not be offered to the following individuals until further evidence is available:
Individuals who have any symptoms that could be due to COVID-19.
Individuals who have received another vaccine (not a COVID-19 vaccine) in the past 14 days.
Individuals who are NOT in the authorized age group.

The Pfizer-BioNTech vaccine: Individuals under the age of 16 years.
The Moderna vaccine: Individuals under the age of 18 years.

Women who are pregnant or breastfeeding. If you are pregnant or breastfeeding, please speak with your health care provider for additional guidance.
Individuals who have ever had a severe allergic reaction to a previous dose of an mRNA vaccine or to any of its components.
Individuals with allergies to any of the ingredients in the COVID-19 vaccine. See Product Monograph for list of ingredients in Moderna COVID-19 Vaccine and Pfizer-BioNTech COVID-19 Vaccine.
Individuals with autoimmune conditions or individuals who are immunocompromised due to disease or treatment. Please speak with your health care provider for additional guidance.
Please note: The Windsor-Essex County Health Unit does not provide individual patient counselling on the suitability of receiving the COVID-19 vaccine. Individuals should speak to their health care provider about any serious allergies or other health concerns they may have before receiving the vaccine. As further information becomes available from clinical trials and Health Canada approvals, the groups for which the vaccines are authorized for use could change. 
Can you get the vaccine with your pre-existing condition?
It is recommended to speak with your health care provider before you receive the vaccine if you have any pre-existing health conditions or concerns.
Guidance for special populations, including pregnant and/or breastfeeding women, individuals with autoimmune conditions and immunocompromised persons, and individuals with allergies is available in the Vaccination Recommendations for Special Populations guidance document.
Related Content:
Last modified:
Thursday, February 18, 2021 - 3:56pm