Where to Access Help & Resources
What you need to know to help you and your family stay healthy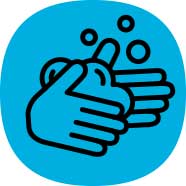 Wash your hands with soap and water thoroughly and often.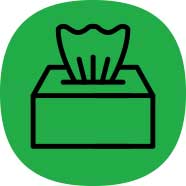 Cough and sneeze into your sleeve or a tissue. Dispose of tissue immediately and wash your hands.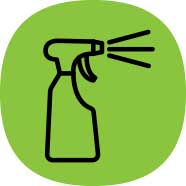 Keep surfaces clean and disinfected.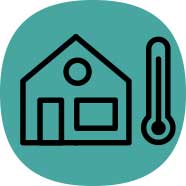 Stay home when you are sick.
Main Page Content
Healthy Families Hotline – Call WECHU's hotline at 519-258-2146 ext. 1350 for any questions about pregnancy, breastfeeding, parenting and growth and development (birth to entry to school). Available Monday to Friday 8:30am – 4:30pm.
Healthy Babies Healthy Children Program (HBHC) – A free home visiting program for pregnant mothers and families with children from birth until entry to school that need extra support. During this time, HBHC will be offering its services virtually either through phone or videoconferencing. Please call the Healthy Families Hotline at 519-258-2146 ext. 1350 for more information.
Building Blocks for Better Babies (BBBB) – Provides nutrition support and health education to pregnant women to improve the health of mom and baby. Help can be accessed by messaging the BBBB Facebook page, calling 519-977-6862, or emailing bbbb@uwindsor.ca. Visit their website for more information.
Children First – Provides services for families with children up to six years of age who are at risk for or experiencing mental health challenges or developmental concerns. To make a referral, to access services, or to speak with someone, call 519-250-1850. During this time, Children First is offering services virtually either through phone or videoconferencing.
Visit the Children First which includes a variety of resources for children and families. Visit the Children First website for more information.
YoMingo – Free Online Prenatal Program that offers excellent resources about pregnancy, birth and beyond. Learn more about YoMingo and how to register online
WYNI (When You Need It) Smartphone App – An app designed to help mothers get fast and reliable breastfeeding information. Available for free download in French and English in the Google Play and Apple App stores.
Telehealth Ontario – Provides free and confidential health advice and breastfeeding support available 24 hours a day, 7 days a week. Call 1-866-797-0000.
www.omama.com – OMama is a website that connects women and families in Ontario to trusted pregnancy, birth and early parenting information.
www.infantrisk.com – Infant Risk Center is a US based website that provides information about medications while pregnant or breastfeeding.
Additional Information:
Public Health Agency of Canada: Coronavirus Disease (COVID-19) Pregnancy, Childbirth and Caring for Newborns: Advice for Mothers During COVID-19
Public Health Agency of Canada: How to Care for a Child with COVID-19 at Home
World Health Organization: FAQs on Breastfeeding and COVID-19
Ministry of Health: COVID-19 Guidance: Labour, Delivery and Newborn Care
Related Content:
Last modified:
Thursday, June 25, 2020 - 10:39am