Tips for Shopping on a Budget
What you need to know to help you and your family stay healthy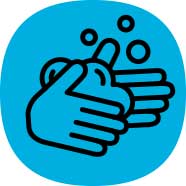 Wash your hands with soap and water thoroughly and often.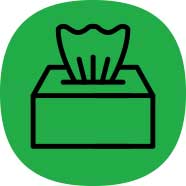 Cough and sneeze into your sleeve or a tissue. Dispose of tissue immediately and wash your hands.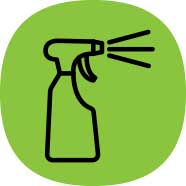 Keep surfaces clean and disinfected.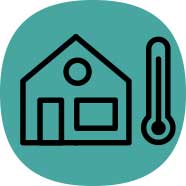 Stay home when you are sick.
Main Page Content

Concerns over the financial impact of COVID-19 have affected many individuals and families. There are several steps that you can take to begin to save money on your groceries. Here are helpful resources and tips on ways to make the most out of your grocery budget.
20 Ways to Save Money on Your Groceries: This article reminds us that healthy eating does not have to be expensive. Here are 20 tips to use next time you plan a grocery trip.
Save Money By Reducing Food Waste: Keep these five tips in mind to help you keep on track with your food budget and reduce your household food waste.
10 Tips for Planning Meals on a Budget: It all starts with having a plan. This may take some time, but will help you to save money in the long run. You can also get the family involved in menu planning.
Shopping Apps to Save you Money
There are several free apps that you can download on your smartphone right now to help you find the best deals around and save you money. Gone are the days of having to print and clip paper coupons! Click the links below to find out more about each app available to download. You may know of others that work best for you – don't keep it a secret, share the link with your friends.
Shopping Apps to Keep Your Grocery Trip Organized
These apps are easy to use, and can be shared with all family members so that everyone can have an input on the grocery list in an organized manner.
Wondering about best buys at the grocery store? It can be easier to save money when you know which food items cost less. Also, be sure to shop for the sales as this can save you even more money.
Related Content:
Last modified:
Sunday, April 26, 2020 - 3:09pm