Tips for a Healthy Pregnancy
What you need to know to help you and your family stay healthy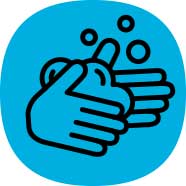 Wash your hands with soap and water thoroughly and often.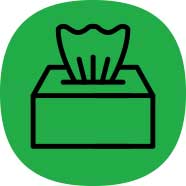 Cough and sneeze into your sleeve or a tissue. Dispose of tissue immediately and wash your hands.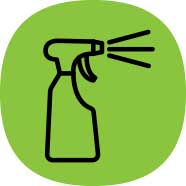 Keep surfaces clean and disinfected.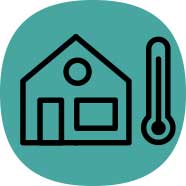 Stay home when you are sick.
Main Page Content
Maintaining good health is important for everyone when protecting themselves against COVID-19, including pregnant women. With the many changes that take place within the body during pregnancy, there is an increased risk of some infections, which may place pregnant women at a higher risk of severe illness. Pregnant women can protect themselves from COVID-19 by:
Washing their hands with soap and warm water often, for at least 20 seconds. If soap and water are not available, use an alcohol-based hand sanitizer.
Avoiding touching their eyes, nose, and mouth with unwashed hands.
Covering their coughs and sneezes with their sleeve; or cough or sneeze into their elbow or a tissue, then throw the tissue in the garbage.
Avoiding close contact with people who are sick.
Cleaning and disinfecting objects and surfaces that are frequently touched.
Practicing physical distancing by keeping a two metre distance from others.
Staying home as much as possible.
Avoiding visitors to their home who are not included in their social circle. 
Pregnant women, including those affected with COVID-19 should attend their routine care appointments. However, they should not go to their health care provider without calling beforehand.
Visit the Public Health Agency of Canada Advice for Mothers During COVID-19 for more information.
Helpful Resources:
The Healthy Pregnancy Guide – The Sensible Guide to a Healthy Pregnancy
Related Content:
Last modified:
Wednesday, July 8, 2020 - 3:20pm