Stress & COVID-19
What you need to know to help you and your family stay healthy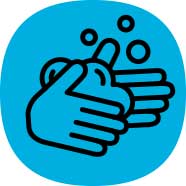 Wash your hands with soap and water thoroughly and often.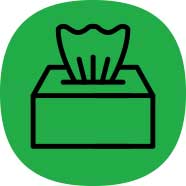 Cough and sneeze into your sleeve or a tissue. Dispose of tissue immediately and wash your hands.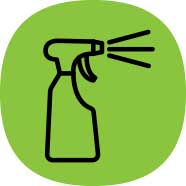 Keep surfaces clean and disinfected.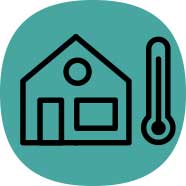 Stay home when you are sick.
If you are in a crisis, please contact the local crisis line at 519-973-4435, 911, or go to your local emergency department.
Main Page Content

The COVID-19 pandemic is a new virus that is still being learned about every day. Constant changes are continuing to unfold as new information becomes available and there are still a lot of unknowns. Given the uncertainty of the situation and the masses of information being delivered through social media and other media networks, it is normal to feel stressed or anxious.
Everyone will respond to the COVID-19 pandemic differently; however, there are common sources of stress and anxiety during this time. Stressful conditions during the pandemic include:
Fears of becoming ill or infecting others with COVID-19
Anxiety about having to monitor yourself or others for signs and symptoms of the disease
Feelings of social isolation, loneliness, boredom, or depression while physical distancing
Concerns about job security, income, or finances during workplace closures
Concerns about securing childcare or continuing your child's education during school closures
Concerns about your ability to effectively care for other loved ones during the pandemic, such as older adults or individuals with a mental illness or substance use disorder
Concerns about securing groceries and personal care items
Signs and Symptoms of Stress
During this time, signs and symptoms of stress may appear in different ways for different people. In order to prevent overwhelming feelings of stress, it is important to recognize these signs and symptoms as they occur and try to avoid ignoring or suppressing them. Recognizing and acknowledging signs and symptoms of stress is the first step to establishing a plan for managing them. The following list provides several examples of how stress may affect people during the COVID-19 crisis:
Physical Symptoms: Muscle tension, elevated heart rates, fatigue, digestive issues, low energy, headaches, nausea, or dizziness.
Emotional or Psychological Symptoms: Anxiety or constant worrying, easily agitated or frustrated, sadness or depression, anger or irritability, difficulty relaxing, racing thoughts, or hypersensitivity.
Behavioural Symptoms: Inadequate sleep or restlessness, distraction or the inability to focus, poor judgement, neglect of responsibilities, procrastination, or increased use of alcohol or other substances.
Related Content:
Last modified:
Thursday, June 25, 2020 - 1:54pm