Self-Assessment and Testing
What you need to know to help you and your family stay healthy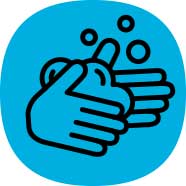 Wash your hands with soap and water thoroughly and often.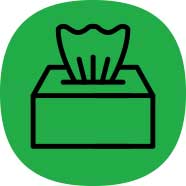 Cough and sneeze into your sleeve or a tissue. Dispose of tissue immediately and wash your hands.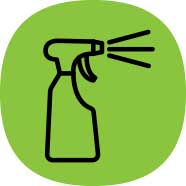 Keep surfaces clean and disinfected.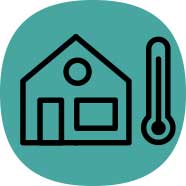 Stay home when you are sick.
Main Page Content
If you think you have COVID-19
If you develop any symptoms of COVID-19 (e.g., cough, fever, difficulty breathing), self-isolate from others immediately and inform close contacts  so they can monitor themselves for symptoms. Do one of the following to determine next steps:
If you are having difficulty breathing or experiencing other severe symptoms, call 911 immediately. Advise them of your symptoms and exposure history.
Daily COVID-19 Screening Tool for Students Attending School or Daycare
Parents, guardians, and caregivers of children and youth should complete the COVID-19 school and child care screening daily, to help decide if they should or should not attend school or child care that day.
The tool developed by the Government of Ontario is optional and is not tracked by the Government.
---
What is a Close Contact?
A "close contact" is defined as:
A person who provided care for someone with COVID-19, including healthcare workers, family member or other caregivers, or
who had other similar close physical contact or
who lived with or otherwise had close, prolonged contact (within 2 metres) with a confirmed case while the case was sick.
If you have been in close contact with someone who has tested positive for COVID-19, we recommend you use the online COVID-19 Self-Assessment to determine your next steps.
Note that the Health Unit contacts all identified close contacts of any person confirmed positive with COVID-19 though laboratory test
As individuals could be infectious with COVID-19 whether they have symptoms or not, it is important to limit the number of close contacts that you have, to reduce the spread of the virus.
---
When and How to Self-Isolate
Self-isolation reduces the likelihood that an individual who is or may be infectious with COVID-19 will spread it to others.
You need to self-isolate if you have:
Symptoms of COVID-19, or
Been diagnosed with COVID-19, or
Been tested for COVID-19 and are waiting for the results*, or
Been in close contact with someone who has tested positive for COVID-19,
Travelled outside of Canada within the last 14 days, or
Been advised by your healthcare provider or public health to self-isolate.
*You do not need to self-isolate if you were tested as a routine precaution and have no symptoms and no possible exposure to the virus
Self-Isolation means to:
Stay home and avoid contact with others including people in the same household, particularly people at high risk of severe illness such as older adults or medically vulnerable people.
If you cannot maintain a distance of 2 metres with others, wear a mask.
How long do I have to self-isolate?
If you are awaiting test results, the time required for you to isolate may vary depending on your unique situation and symptoms. See I've been tested. Do I need to Self-Isolate? for more information.
In general, individuals may discontinue self-isolation 14 days after symptoms developed OR 14 days from date of exposure to the virus AND if you have been symptom-free for 48 hours.
If you are in contact with public health, continue isolation until your Public Health Authority advises you that you are no longer at risk of spreading the virus to others.
If your symptoms get worse, or if you are unsure if you should self-isolate, contact your healthcare provider or Telehealth at 1-866-797-0000 as soon as possible.
Related Content:
Last modified:
Thursday, October 8, 2020 - 3:07pm