Safe Return to School Toolkit
What you need to know to help you and your family stay healthy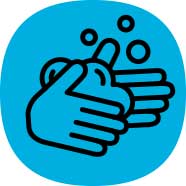 Wash your hands with soap and water thoroughly and often.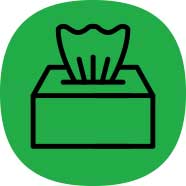 Cough and sneeze into your sleeve or a tissue. Dispose of tissue immediately and wash your hands.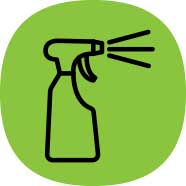 Keep surfaces clean and disinfected.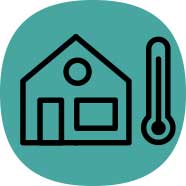 Stay home when you are sick.
Main Page Content
Supporting a Child with Symptoms
View the flowchart below on what to do if a child has symptoms of COVID-19. Visit the Frequently Asked Questions page for more information. 
Welcome back to another school year!
We understand that safety and preventing the spread of COVID-19 in our community are at the top of everyone's minds. To help, we've put together resources for parents, caregivers, students, and educators as they get ready for the new school year.
Download a copy of our Safe Return to School Tookit. You'll find information on key infection control procedures, environmental cleaning and disinfecting procedures, masking, student transportation, guidelines for third party food vendors (e.g., student nutrition programs), and helpful resources and signage to use in schools.
For more specific information, please visit our pages dedicated to parents & students, and educators.
Supporting Students' Mental Health
Mental health and well-being affects student's learning and engagement at school. COVID-19 and the restrictions to prevent its spread (e.g., staying at home, school closures, physical distancing) have taken a toll on Canadian's mental health. As schools reopen, it is important to continue to support students to adapt to their new environments, identify behaviours that may indicate a problem, and offer additional supports when needed.
Here are some resources to access:
School Mental Health Ontario - Provides information and resources based on your role (e.g., educator, parent, or student), including online courses and training opportunities, and suggestions for actions.
Mental Health Resources in Windsor and Essex County  - A list of programs and services available in Windsor and Essex County to support student mental health.
We wish you a safe and productive school year.
COVID-19 cases in schools and child care centres
Related Content:
Last modified:
Tuesday, October 27, 2020 - 11:14am