Pregnancy, Baby Care, and Breastfeeding - COVID-19
Pregnancy, Baby Care, and Breastfeeding - COVID-19
Help prevent COVID-19 by following these tips
Maintain a 2 metre distance from others.
Avoid touching your eyes, nose, and mouth with unwashed hands.
Wear a medical or non-medical mask (e.g, cloth) in public settings.
Limit close contacts to your household only.
Stay home and do not go to work or school if you are sick.
Cover mouth and nose with a tissue or use the inside of your elbow when you cough or sneeze.
Wash your hands with soap and water thoroughly & often.
Main Page Content
The birth of a child is an exciting time for any family, but in the midst of the COVID-19 pandemic, parents are understandably concerned over the health of their new baby, their other children, and themselves.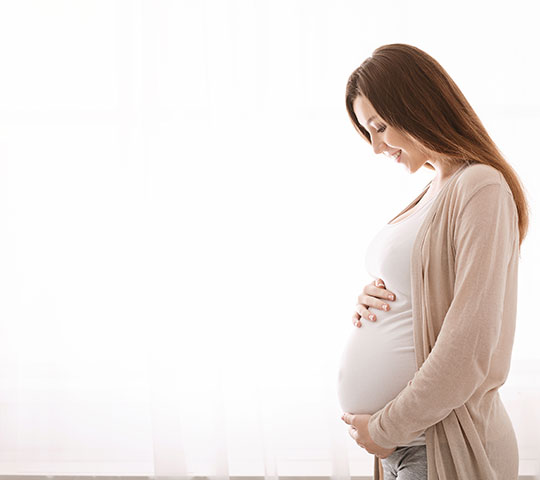 Following public health guidelines for maintaining physical distancing, washing hands, and only leaving the home for essential trips is still the best way to keep your children and yourself safe; however, there are special considerations for pregnant/breastfeeding mothers, and care for newborns.
---
COVID-19 Transmission during Pregnancy and Breastfeeding:
Parents are likely wondering whether they or their child are at an increased risk while they are pregnant. While new information is released every day, there is not strong evidence at this time to suggest that pregnant women can transmit COVID-19 to their unborn child, nor is there strong evidence that pregnant mothers or newborns face more serious outcomes related to COVID-19. Despite this, it is important as always during pregnancy and early infancy to take precautions to protect yourself and your newborn from infection.
Breastfeeding continues to be the safest way to feed infants. COVID-19 has not been found in the breastmilk from pregnant women who have COVID-19. Pregnant women and breastfeeding mothers who are concerned about COVID-19 or have symptoms of COVID-19, should call their healthcare provider about any concerns or questions they might have.
Related Content:
Last modified:
Friday, June 18, 2021 - 11:58am