Information for Older Adults and Caregivers
Information for Older Adults and Caregivers
What you need to know to help you and your family stay healthy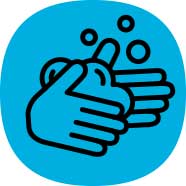 Wash your hands with soap and water thoroughly and often.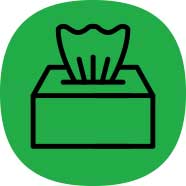 Cough and sneeze into your sleeve or a tissue. Dispose of tissue immediately and wash your hands.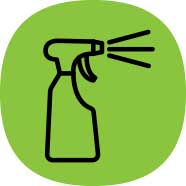 Keep surfaces clean and disinfected.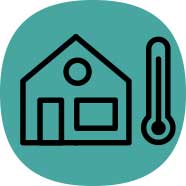 Stay home when you are sick.
Main Page Content
On this page
General Information
Older adults and people with chronic health conditions are at higher risk for more severe COVID-19 symptoms including death. Due to a weakened immune system, it is more challenging for older adults to fight off infectious diseases.
Chronic diseases (e.g., diabetes, cancer, heart disease) are also more common with age and these may also weaken the immune system making older more vulnerable to serious complications.
Frequently Asked Questions
Are older adults at a higher risk of getting sick?
Older adults (aged 65 and over) and those with compromised immune systems and serious pre-existing medical conditions such as heart disease, diabetes, and lung disease are at a higher risk of getting very sick from COVID-19.
Should we be visiting grandparents or older adults?
Simply put, if you have symptoms do not visit. Stay home and get healthy. If you do visit as you consider yourself well enough, now is the time to practise social distancing. If you have travelled or recently been in a large gathering, you might want to re-think that visit.
---
What can older adults do to maintain their health?
Practise healthy eating, and be active, get the recommended amount of sleep, quit smoking or stay smoke-free, and adhere to low-risk drinking guidelines. For many older adults, normal routines have been disrupted with the emergence of COVID-19 and some may be self-monitoring and isolating. In these cases, connecting with friends and family members over the phone is a great way to maintain their sense of connection to others and support mental health.
---
Should older adults take extra precautions?
In addition to taking regular precautions related to COVID-19, older adults should also consider:
Working with their health care providers to obtain an extra supply of necessary medications
Staying in touch with others when self-isolating
Having a plan in the event that they get sick
Determining who can care for them if their caregiver gets sick
Consider ways of getting food brought in to your home to avoid having to go out
---
What happens if you are required to self-isolate but live with people who are over the age of 65?
If anyone in the home has symptoms, it is suggested that they wear a mask.
If there are multiple bathrooms, assign one to the person being isolated.
Make an effort to not overlap with others and consider a separate bedroom or a separate part of the house for the person who is isolated.
Regularly clean and disinfect high-contact surfaces like door knobs, counter tops, and light switches.
Related Content:
Last modified:
Friday, March 27, 2020 - 11:24am