Mental Health Promotion - COVID-19
Mental Health Promotion - COVID-19
What you need to know to help you and your family stay healthy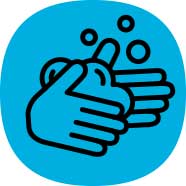 Wash your hands with soap and water thoroughly and often.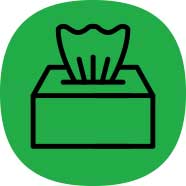 Cough and sneeze into your sleeve or a tissue. Dispose of tissue immediately and wash your hands.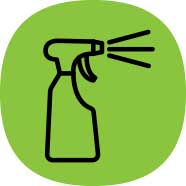 Keep surfaces clean and disinfected.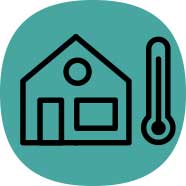 Stay home when you are sick.
If you are in a crisis, please contact the local crisis line at 519-973-4435, 911, or go to your local emergency department.
Main Page Content

The COVID-19 pandemic is a unique and unexpected health crisis that has disrupted the lives and regular routines of individuals across the entire community. Considering the level of attention and concern that is being paid to the COVID-19 pandemic world-wide, it is normal to feel stressed or anxious.
During this time, individuals across Windsor-Essex County are experiencing unfamiliar situations that can be difficult to cope with, such as the closure of public and social spaces, restrictions on social gatherings, and having to remain physically distant. The endless supply of information flowing through social media and other media networks can be overwhelming for people and may increase fears about the health and well-being of individuals and their loved ones. These conditions, among others, can cause people to experience challenges with their mental health, such as:
Workplace or financial stress
Marital or family stress
Physical or social isolation
Substance use
Anxiety
Depression.
Now, more than ever, it is important for everyone to safeguard their mental health and wellbeing. Managing stress and mental wellness during the COVID-19 pandemic can be just as important as maintaining physical health. There are many steps that can be taken to manage and prevent stress and promote personal mental health and wellbeing during this time, as well as the mental health and wellness of others.
Related Content:
Last modified:
Wednesday, October 7, 2020 - 11:08am