Stress and Mental Health
Stress and Mental Health
What you need to know to help you and your family stay healthy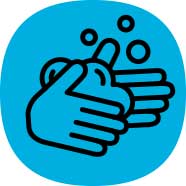 Wash your hands with soap and water thoroughly and often.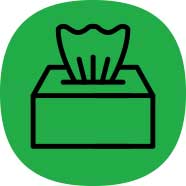 Cough and sneeze into your sleeve or a tissue. Dispose of tissue immediately and wash your hands.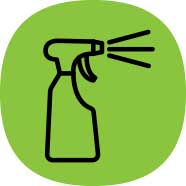 Keep surfaces clean and disinfected.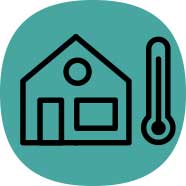 Stay home when you are sick.
Main Page Content
IF YOU ARE IN A CRISIS SITUATION, PLEASE CALL THE LOCAL CRISIS LINE AT 519-973-4435, 911,
OR GO TO YOUR LOCAL EMERGENCY DEPARTMENT.
On this page
General Information
As news about COVID-19 continues to dominate media sources across the world, public fear and anxiety are on the rise. Considering the level of attention and concern that is being paid to the COVID-19 pandemic world-wide, it is normal to feel stressed or anxious.
Managing stress and mental wellness during this time of uncertainty is just as important as maintaining physical health. In saying this, there are several steps that can be taken to promote personal mental health and wellness during the COVID-19 crisis, as well as the mental health and wellness of others.
Frequently Asked Questions
What does stress look like during the COVID-19 crisis?
The COVID-19 pandemic can cause stress and anxiety for many people. In fact, there are many conditions associated with COVID-19 that may increase stress. These conditions include, but are not limited to, the following:
COVID-19 is a new virus that is still being learned about every day. Given the uncertainty about COVID-19 and the constant changes that are unfolding, it is natural for people to feel worried or stressed.
Media coverage about COVID-19 is on the rise. The amount of information being delivered to the public about COVID-19 can be overwhelming for people, and may increase fears about physical safety and well-being.
COVID-19 has disrupted the lives and regular routines of many people. Factors contributing to this disruption include the closure of schools, daycares, workplaces, recreational facilities, and restaurants.

People may feel stressed about their lack of access to routine services and activities, such as meeting friends for dinner, exercising at the gym, or going to the movies.
Alternatively, people may feel stressed about locating and maintaining child care while schools are closed, or may be concerned about their income, finances, or job security during workplace closures.
The challenges of securing things that families need during the crisis, such as groceries and personal care items, can also be a stressor.
During this time, signs and symptoms of stress may appear in different ways for different people. In order to prevent overwhelming feelings of stress, it is important to recognize these signs and symptoms as they occur and try to avoid ignoring or suppressing them.
It is okay to feel stressed or anxious during this difficult time. Recognizing and acknowledging signs and symptoms of stress is the first step to establishing a plan for managing them. The following list provides several examples of how stress may affect people during the COVID-19 crisis:
Physical symptoms of stress may include:
Muscle tension
Elevated heart rates
Fatigue
Digestive issues
Low energy
Headaches
Nausea or dizziness
Nervousness or shaking
Emotional or psychological symptoms of stress may include:
Anxiety or constant worrying
Easily agitated or frustrated
Sadness or depression
Anger or irritability
Difficulty relaxing
Racing thoughts
Hypersensitivity
Behavioural symptoms of stress may include:
Inadequate sleep or restlessness
Distraction or the inability to focus
Poor judgement
Neglect of responsibilities or procrastination
---
What steps can I take to manage or prevent feelings of stress during the COVID-19 crisis?
Follow the usual measures in reducing the risk of transmitting respiratory illnesses.
As always, follow the usual measures for reducing the risk of transmitting respiratory illnesses. Taking the appropriate safety measures to protect and maintain physical health during the COVID-19 crisis can help to alleviate the stress and fear that may be associated with this disease.
Stay up-to-date on accurate information from legitimate sources.
Limit the amount of time spent watching or listening to media that may cause stress, anxiety, or fear. Seek information about COVID-19 from credible and reliable sources that can be trusted, such as this website or those from other credible, governmental health authorities such as Health Canada or the Centres for Disease Control.
Practice self-care.
During this time of uncertainty, practicing self-care strategies and attending to basic needs are essential steps to reducing stress and promoting personal mental health and well-being. Reflect on self-care methods that have been helpful in responding to stress in the past. These methods will likely be beneficial in responding to current sources of stress. Given the current restrictions on travel and large social gatherings, self-care strategies may include:
Physical Self-Care
Maintain a regular and consistent sleep routine. In other words, go to bed and get up at the same time each day (including weekends). Other strategies for maintaining proper rest and sleep include:

Keep the bedroom at a comfortable temperature
Reduce light in the bedroom
Turn off the television, computer, or cellphone while in bed
Avoid drinking caffeine in the late afternoon or evening
Avoid naps during the day if these interrupt nighttime sleeping routines
Talk to your primary care provider if these strategies do not work

Take breaks both at home and at work. Schedule time for breaks as part of a daily routine. This can include dedicated time for meals, exercise, or meditation and relaxation.
Engage in daily physical activity. Find ways to stay active during the COVID-19 pandemic. This may include taking the dog for a walk, riding a bike, or getting a head start on spring cleaning. For those in self-isolation, find ways to exercise at home, such as following an online fitness workout or walking the stairs.
Eat healthy and sufficient foods at regular intervals according to Canada's Food Guide. Try to integrate healthy foods into daily meals as much as possible. Eating healthy can help to reduce feelings of stress and increase feelings of both physical and mental well-being.
Psychological or Emotional Self-Care
Stay connected to friends and family members. Keep in mind that social distancing does not have to mean social disconnect. Receiving and maintaining support from social networks during the COVID-19 crisis can be very helpful for managing feelings of stress. Stay connected to friends, family members, and other social networks during this time by contacting them through email, phone, video chat or other digital methods.
Participate in enjoyable activities. Continue to participate in enjoyable activities at home as part of a regular routine. This may include reading a book, watching a movie, gardening, trying a new recipe, listening to music or a podcast, or doing a craft.
Keep a reflective journal. Consider writing in a daily or weekly journal. Writing in a journal can be an emotional release for many people. In fact, journaling can help people process their feelings or emotions, get rid of negative thoughts, or explore positive reframing options.
Spiritual Self-Care
Practice meditation or relaxation techniques. Guided meditations and relaxation exercises can be found on Youtube or through Apple/Android apps. These exercises can be very helpful in reducing or managing levels of stress and anxiety. A few examples are provided below:
Participate in online or video-based yoga classes: Youtube has many online and video-based yoga classes that can help to reduce stress and anxiety.

Find comfort in spiritual, religious, or other personal beliefs. This may include listening to faith-based or spirituality podcasts/live streams, attending online spiritual gatherings, reaching out to spiritual or religious community members by phone or email, or engaging in other spiritual or religious practices at home.

Engage in deep breathing techniques. Deep breathing techniques can be an effective tool to manage stress and anxiety. Find a quiet, comfortable place to sit or lie down and try to take slow, deep breaths. Deep breathing exercises can be calming to the nervous system, increase energy, and help individuals think more clearly.
Engage in positive self-talk.
During times of uncertainty, stress and anxiety can cause people to focus on "what if" situations or worst case scenarios. This may leave people feeling overwhelmed, hopeless, or vulnerable. Positive self-talk strategies can help shift negative ways of thinking into more helpful mindsets. These strategies may include the following:
Think of stressful experiences in the past and remind oneself about the skills used to cope with them. Remember that people are resilient and use coping skills every single day. Continue to remind yourself that you can handle stress and that family, friends, colleagues, or professionals are available for additional support if needed.
Try to replace catastrophic thinking with positive thoughts. This may include statements such as, "This is a difficult time, but we will get through this together" or "I am resilient and will get through this".
Don't underestimate personal abilities to cope when faced with life challenges.

Try to focus on things that you can control during the COVID-19 pandemic, such as maintaining proper hand hygiene and practicing social distancing. For situations that are beyond an individual's control, try to shift emotional responses to these situations by focusing your attention on other activities or tasks, such as those listed above for self-care.

For more great tips, please see CAMH's resource for challenging worries and anxious thoughts during the COVID-19 pandemic.
---
How can I support a loved one who is anxious about COVID-19?
Every person will respond differently to the COVID-19 crisis and will have a different method of coping. Some people cope by venting to friends or family members about their thoughts and feelings, while others may want to problem-solve or participate in a fun activity. Regardless of coping style, loved ones can offer support to family members and friends experiencing anxiety or stress during the COVID-19 crisis by:
Listening to the person non-judgmentally and empathizing with their situation. Try to understand where the person is coming from and always maintain open lines of communication. Remind the person that it is normal to feel stressed or anxious during this time.
Taking an interest in the person's well-being by asking how they prefer to be supported. This may involve simply listening to the person, helping them to problem solve, or taking them for a walk.
With the person's permission, share credible facts with them about COVID-19 from reliable sources, such as this website or other governmental or health authorities.
If the person is open to it, share resources with them about coping with stress and anxiety during the COVID-19 crisis.
Continue to check in with the person on a regular basis to offer support and assistance. Be mindful of your abilities to help in certain situations and know when it is appropriate to refer to professional support.
If the person is experiencing high levels of stress or their mental state is significantly hindering their ability to cope, encourage them to reach out for support from a mental health professional. Please see the supports and services listed below for more information.
---
What services are available during the COVID-19 crisis?
For those who feel overwhelmed by any of the above signs or symptoms or are experiencing high levels of stress, talk to someone about how you are feeling. Reaching out for support in these situations can be very helpful in managing stress and reducing overwhelming thoughts or emotions. There are several local supports and services available for assistance.
Given the current closures and restrictions on operating hours for several organizations across Windsor-Essex County, call ahead of time to each organization prior to accessing any in-person services or utilize the telephone-based services listed below.
---
How does stigma relate to COVID-19?
Stigma often occurs as a result of fear and uncertainty about things that are not fully understood. Stigmatization is especially common in disease outbreaks, such as COVID-19. The mass of information flowing through social media and other media sources about COVID-19 can create misconceptions about the disease that may cause further uncertainty, anxiety, or fear. These misconceptions can result in social stigma towards people, places, or things, which may appear through the following ways:
Attaching COVID-19 to a specific ethnicity, nationality, or geographic location, even though not everyone in these populations are specifically at risk for the disease
Blaming a person or group of people who may have the virus for "being careless and spreading the illness"
Socially avoiding or rejecting persons released from COVID-19 quarantines, even though they are no longer considered a risk for spreading the disease to others
Avoiding local places associated with myths about the virus, such as restaurants or grocers owned by people from specific nationalities or ethnicities.
---
Community Crisis Centre: Hôtel Dieu Grace Healthcare (HDGH)
HDGH's Community Crisis Centre offers mental health services for individuals ages 16+ who are experiencing an acute mental illness and/or psychosocial crisis. The Community Crisis Centre offers intervention services 24/7 to individuals who require immediate assessment, psychosocial intervention, medical intervention or support. Services are provided at no cost upon presentation of a valid OHIP card. Available services include:

24-Hour Crisis Telephone Line: 519-973-4435.
Walk-In Crisis Services: Community Crisis Centre within the Transitional Stability Centre
744 Ouellette Avenue
8:00 a.m. – 8:00 p.m. 7 days/week
Windsor Regional Hospital: Ouellette Campus, Emergency Department
1030 Ouellette Avenue
7:00 a.m. – 11:00 p.m. 7 days/week
Canadian Mental Health Association – Windsor-Essex County Branch (CMHA-WECB)
CMHA-WECB offers a variety of mental health programs and services, including those for individuals with serious to moderate mental illnesses, substance use issues, bereavement issues, and many others. For more information about the programs and services available, please visit https://windsoressex.cmha.ca/services/
Individuals seeking information or resources for mental illness and mental health can contact the Information and Referral Services department at 519-973-4435.
Bounce Back Ontario
Bounce Back Ontario is a free skill-building program managed by the Canadian Mental Health Association (CMHA). It is designed to help adults and youth 15+ manage low mood, mild to moderate depression, and anxiety, stress, or worry. Delivered over the phone with a coach and through online videos, individuals will have access to tools that will support them on their path to mental wellness.
For more information, please call 1-866-345-0224, email bounceback@ontario.cmha.ca, or visit https://bouncebackontario.ca/
Family Services Windsor-Essex (FSWE)
Counselling Appointments and Walk-In Counselling Clinics
Counselling appointments and walk-in counselling clinics are available through Family Services Windsor-Essex. Affordable counselling fees are determined through a sliding scale based on household income, family size, and ability to pay, which may be covered through a workplace Employee Assistance Program, a healthcare benefit/package, or a financial subsidy.
At this time, counselling appointments and walk-in counselling clinics are being coordinated and offered over the phone by calling 1-888-933-1831 or 519-966-5010. In-person counselling appointments, wellness groups, and walk-in clinic services are unavailable at this time. Please contact FSWE directly by telephone to set up a telephone session with a qualified counsellor.
For more information, please visit https://fswe.ca/
Financial Fitness Services
FSWE offers a wide range of financial counselling and education services through the Financial Fitness Program, including free consultations, budgeting sessions, debt management services, and financial coaching. Financial Fitness services are currently being offered over the telephone. Please contact FSWE at 519-966-5010 to set up a telephone session or to get more information. More information can also be found at https://fswe.ca/financialfitness/.
Connex Ontario
For more information about mental health or substance use services in Windsor-Essex County, please contact Connex Ontario at 1-866-531-2600. Connex-Ontario offers free and confidential health services information for individuals experiencing mental health, substance use, or gambling issues. It also maintains a centralized and up-to-date database of treatment service information. By calling the above phone number, timely and accurate information about the services available in Windsor-Essex County will be provided, including:
A detailed description of the service
Where the service is located
How to access the service
How long the wait to access the service may be
For more information, please visit https://www.connexontario.ca/
Employee Assistance Program (EAP)
Several employers in Windsor-Essex County offer an EAP benefit to their staff members. EAP is an employee assistance program that offers employees access to free, professional, and confidential counselling, coaching, and consulting services 24/7. These services can help manage personal, family, financial, or work-related concerns related to a wide variety of issues.
Consult with a manager, immediate supervisor, or Human Resource Department in the workplace to learn more about whether an EAP or FEAP benefit (Family and Employee Assistance Program) is available to staff members, and further information about locations, operating hours, and current methods of access.
Big White Wall
The Big White Wall is an online community that allows individuals to interact with a supportive network of community members when dealing with anxiety, depression, or other mental health issues. Services are clinically managed and designed to support those with mild to moderate need, while having the infrastructure to case manage individuals at risk. The Big White Wall also offers a vibrant peer-to-peer community where individuals with shared experiences can receive and offer support to one another. Services can be accessed by online members 24/7. These services are also moderated 24/7 by trained practitioners who keep online members safe and facilitate the process of helping people in an online environment.
For more information, please visit https://www.bigwhitewall.com/
Kids Help Phone
Kids Help Phone offers supportive counselling, referrals, and text-based services to youth aged 29 and under who are in crisis or distress. Kids Help Phone can be contacted for support 24/7 by phone (1-800-668-6868), text (686868), or live chat.
For more information, please visit https://kidshelpphone.ca/
---
How can I help to reduce stigma related to COVID-19?
Several steps can be taken to reduce stigma related to COVID-19:
COVID-19 has affected people from many countries across the world. Do not attach COVID-19 to any ethnicity, nationality, or geographical location. It is important to be empathetic towards those who have been affected by COVID-19 in any country, as those with the disease have done nothing wrong.
Using appropriate language to talk about COVID-19 is important. This can help to prevent the stigma that may be associated with people who are affected by COVID-19. Use person-first language to describe individuals that may be affected by COVID-19. In other words, rather than referring to individuals with COVID-19 as "COVID-19 cases", "victims", or "the diseased", refer to these individuals as "persons being treated for COVID-19" or "persons who are recovering from COVID-19".
Continue to stay informed with facts about COVID-19 from credible sources, such as this website or other governmental or health authorities. Avoid reading or listening to social media posts about COVID-19, where it originated from, or how it spread – many of these posts are just stories and not facts.
Speak out against stigmatizing behaviours or negative statements about certain groups of people regarding COVID-19. Correct misconceptions that people believe or may spread.
Raise awareness about COVID-19 by sharing facts from credible sources.
Support people who may be experiencing stigma or discrimination related to COVID-19, by reassuring them that they have done nothing wrong.
---
Resources
To learn more about managing and preventing stress or promoting personal mental health and well-being during the COVID-19 crisis, please refer to the following resources:
Related Content:
Last modified:
Saturday, March 28, 2020 - 4:23pm