Labour and Delivery
What you need to know to help you and your family stay healthy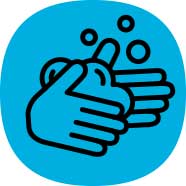 Wash your hands with soap and water thoroughly and often.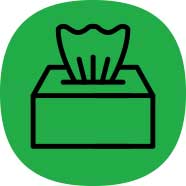 Cough and sneeze into your sleeve or a tissue. Dispose of tissue immediately and wash your hands.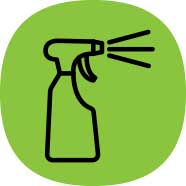 Keep surfaces clean and disinfected.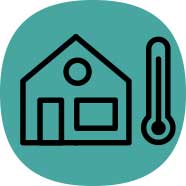 Stay home when you are sick.
Main Page Content
There is currently no evidence showing that a pregnant woman can pass the virus to her fetus or baby during delivery. It is still safe to give birth at a birth centre or hospital as visitor restrictions, screening protocols, and other infection and prevention controls have been put in place to protect the public, patients and staff for the potential transmission of COVID-19. Before giving birth, pregnant woman are encouraged to learn about the policies in place at the hospital or birth centre. Pregnant woman who have COVID-19 should contact their healthcare provider about their birth plan. The birth plan should be individualized and based on the woman's preferences, the safety of the care provider, as well as obstetric recommendations. Visit the Ministry of Health COVID-19 Guidance: Labour, Delivery and Newborn Care for more information.
Women who have recently gave birth, including those affected with COVID-19 should attend their routine care appointments. However, they should not go to their health care provider without calling beforehand.
Related Content:
Last modified:
Thursday, June 25, 2020 - 10:36am