Keeping a Routine for Children
What you need to know to help you and your family stay healthy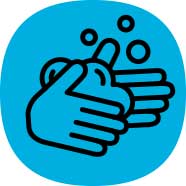 Wash your hands with soap and water thoroughly and often.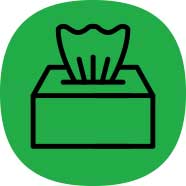 Cough and sneeze into your sleeve or a tissue. Dispose of tissue immediately and wash your hands.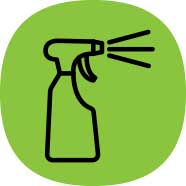 Keep surfaces clean and disinfected.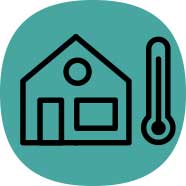 Stay home when you are sick.
Main Page Content

Families are now facing new challenges with school closures. The loss of this daytime structure can upset your child's nighttime schedule, making it harder for them to fall asleep. Here are some ideas to help you create a daily routine for your child:
Wake up at the same time: Try to have your child wake up closer to the time that they did for school. Make sure this is at a consistent time everyday.
Get dressed and have breakfast: Making breakfast and having your child get dressed, instead of staying in their pajamas for the day, can make them feel more prepared to learn and be active for the day.
Enjoy family time and activities in the evening to help everyone wind down before bed.
Stick to a normal bedtime that mimics their usual bedtime for school: The less structure there is, the more that children may think that activities that are not usually allowed during school nights, are now okay. Make sure to limit screen time, such as video chatting with friends or playing video games, before bed.
Related Content:
Last modified:
Sunday, April 26, 2020 - 3:37pm